Flower Hill's Star Students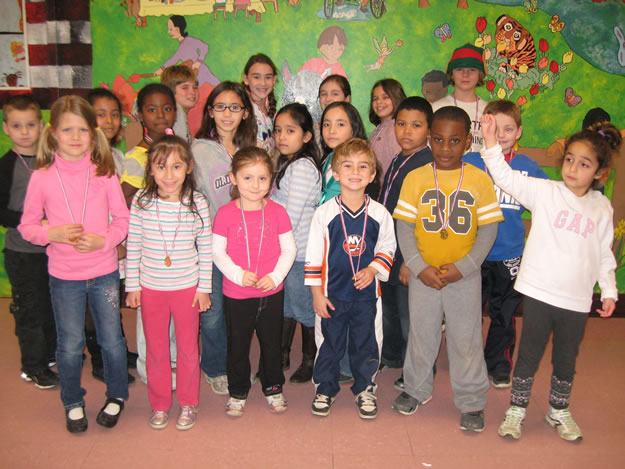 Flower Hill Primary School has a proud tradition. It's been one of the crown jewels in the Huntington School District since it opened in September 1954 and continues to provide students with an exceptional education today.
Flower Hill honors its top students every month. It's a way or recognizing the hard work and fine performance of youngsters across each of the five grade levels housed at the school. As might be expected, the recognition program keeps students motivated to do a good job.
November's "Star Students" included Odalis Matas-Lazo, Nicholas Sclafani, Dashiell Ramirez, Alexandra Walleshauser, Ava Giugliano, Annika Galvin, Valencia Delva, Sol Mayra Rodriguez, Ryan Boutin, Lianette Gonzalez-Cortes, Ireny Veliz-Garcia, Jennifer Escobar, Manuel Aviles, Trevan Meagher, Brian Callery, Madelyn Diaz-Portillo, Danny Stevens, Amanda Blitz, Molly Kessler, Patrick Sclafani and Natalie Ciccone.
"Flower Hill's teachers recognized these students because of their outstanding performance throughout November," Principal Marlon Small said. "It's wonderful to be able to honor so many conscientious and hardworking youngsters."