Collin Richardson Soars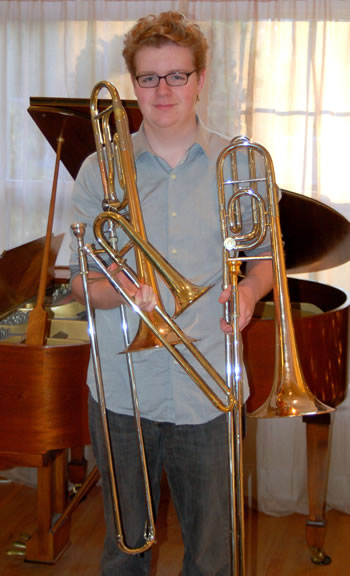 Collin Richardson continues to hit all the high notes academically and musically. The Huntington High School junior seems to turn up just about everywhere.
"I had a really good year musically," Mr. Richardson said about his 2011 endeavors. "Over the summer I played three concerts with the Bay Shore/Brightwaters community band. This involved 2 ½ hour rehearsals on Tuesday nights and then a concert on Wednesday. This is a mostly adult group and I really enjoyed working with this band of older musicians and how focused everyone was."
When his commitment in Bay Shore was complete, he headed to the New York Summer Music Festival in Oneonta on a scholarship from the Suffolk County Music Educators Assn. "Here I got to perform with several older players, including Mike Holober and had a master class with bassist John Patitucci," the Huntington scholar said.
Mr. Richardson traveled to Ithaca in October and participated in the prestigious High School All Star Jazz Band. The Huntington teenager was able to work with Mike Titlebaum, the Ithaca College director of jazz studies.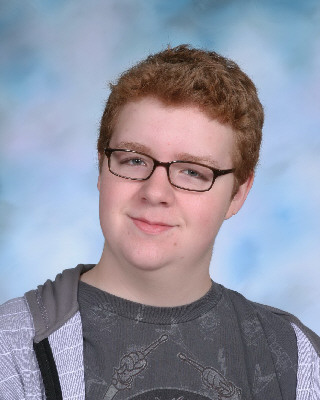 "He was at the piano and I played trombone and we had a musical 'conversation' to demonstrate to a class of music education students how improvisation works and how the dialogue between instruments can express ideas and emotions," Mr. Richardson said about his session with Mr. Titlebaum. "This experience was really exciting and helped me get over some of my fear of improvising!
One week later, Mr. Richardson was permitted to sit in with the Mike Ficco Big Band during one of its rehearsals at Barnes & Noble. "This is a huge sounding group of really talented pros and it was awesome to experience how these seasoned musicians conducted their rehearsal and the pace they work at," the Huntington junior said.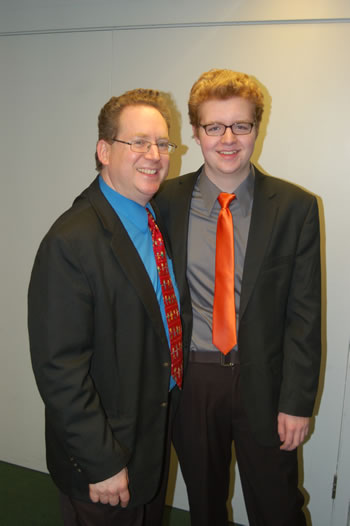 "Mr. Ficco was very kind to let me sit in on one of their songs and the other trombones even let me take a solo," Mr. Richardson said. "These experiences playing with older, more mature musicians helped me grow a lot musically but most student musicians only ever get to play with other students."
Mr. Richardson has a variety of projects in the pipeline. He was the driving force behind the Grand Folks Big Band at the Huntington Public Library this week that paired seasoned musicians with teenagers for a delightful evening of jazz, swing and big band music. He has been selected to travel to Albany with the All-County jazz group for Joseph R. Sugar NYSSMA Day, which promotes the value of school music education programs.
Mr. Richardson has also been chosen to be a facilitator at the Rotary Youth Leadership Award camp scheduled for March 2012. The teenager applied after serving as a Rylarian last spring. Rylarians are participants in Rotary's premier youth leadership development program.
He's a busy fellow, but Mr. Richardson is enjoying his ride through Huntington High School.