Richardson Coordinates
Grand Folks Big Band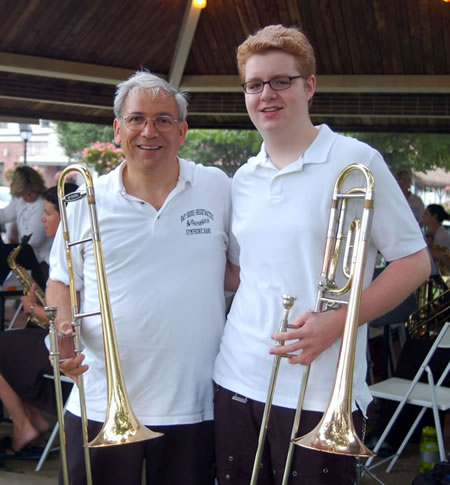 Collin Richardson is a teenager of many talents. He's an All-State musician, a fine student and an organizer of community events. He is putting together a special night at the Huntington Public Library on December 12 from 7-8:30 p.m.
The coming event is drawing interest from folks of all ages. "I'm calling it Grand Folks Big Band," Mr. Richardson said. "My idea is to have an inter-generational jazz/big band made up of older musicians, ages 50 plus and student musicians from middle school and high school. I already have some older players, but students are encouraged to come for some one-on-one mentoring, even if there is an adult covering their part."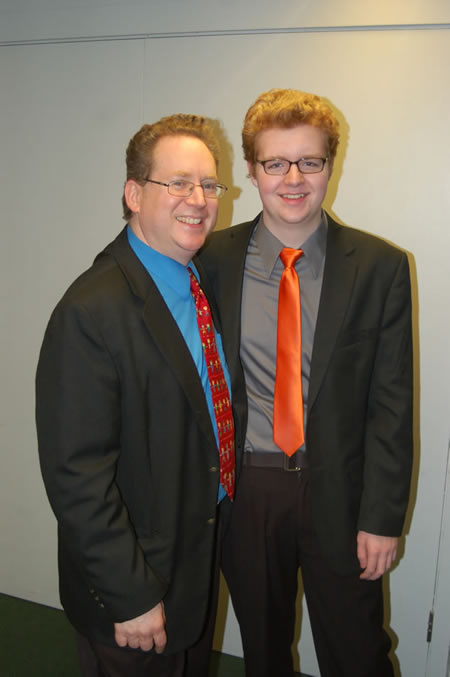 The evening is a take-off on the Senior Pops intergenerational concert held in the Huntington High School auditorium each year. Huntington orchestra director Lisa Leonardi helps spearhead student participation in that event.
A Huntington High School junior, Mr. Richardson is indefatigable in his musical pursuits. He is actively promoting the December 12 as a "fun night" that will feature jazz, swing and big band tunes.
"We will have some easy charts and fake books and a microphone for you crooners," according to a flyer aimed at adults for the event. "Show the kids a thing or two." Mr. Richardson is also encouraging student jazz musicians in grades 7-12 to participate in the inter-generational musical initiative. The evening will allow the young generation members to "sit in with seasoned players for some mentoring and casual music-making."
To register call the Huntington Public Library at (631) 427-5165. The event is a HYPE (Huntington Young Performer's Enrichment) production.