Twin Day at Woodhull School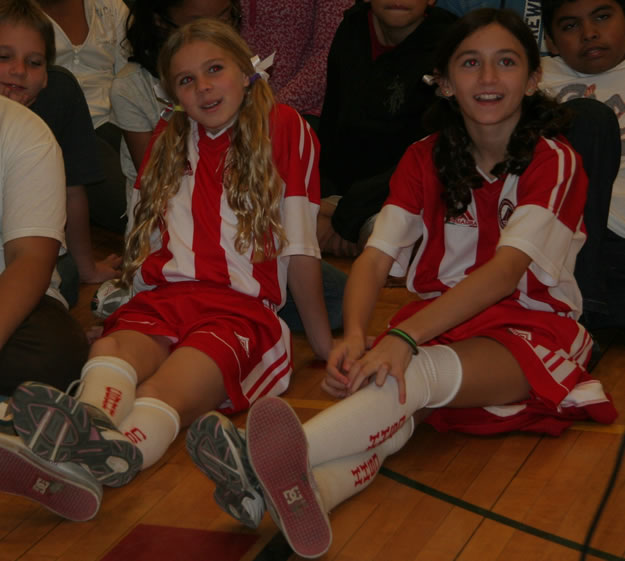 Twin Day at Woodhull Intermediate School provided students with a nice change of pace from the normal grind. The student council sponsored the event, which involved youngsters dressing identically to each other.
"A pair of friends may have come in with the same shirt and hairdo for the day," explained Keith Meyers, a fifth grade teacher at the school. "I had two boys in my class dress as me! One even had the glasses like me!"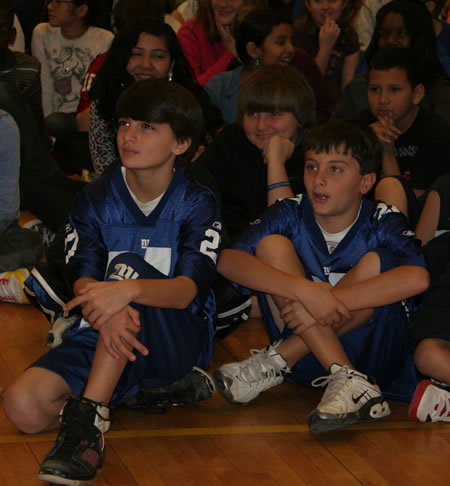 Woodhull teachers Christine Barresi and Scott Armyn, who serve as the student council's faculty advisors, helped coordinate the initiative, which is one of the Spirit Days scheduled to be held at the school during 2011/12. "Everyone was invited to find a friend and to dress like twins," fifth grade teacher Patricia Persichilli said.
"Once a month the student council representatives decide on a theme for Spirit Day based upon suggestions from their classmates," Mrs. Barresi said. Last week it was Twin Day and some students came up with ingenious ideas. Congressman Steve Israel was visiting Woodhull on the same day and he couldn't help but laugh at some of the scenes playing out around the school.