McCarthy Upholds Family's
Blue Devil Legacy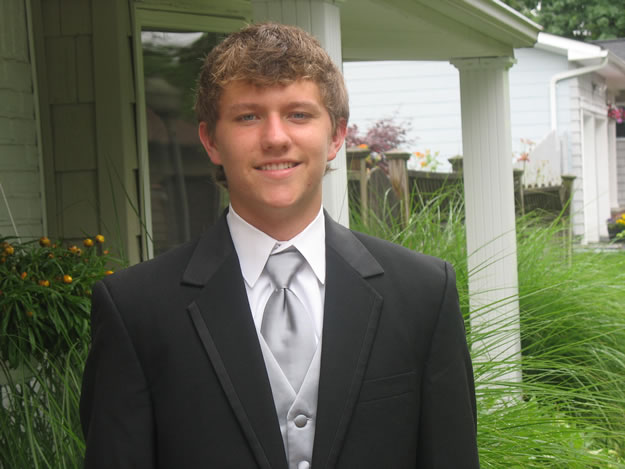 John McCarthy has a Blue Devil athletic legacy that goes back decades. His grandfather was a legendary athletic director who steadily built the multi-layered program that is taken for granted today in Huntington. His mother is the current director of athletics and is a former sports star herself at the school.
Yet, for all of Mr. McCarthy's connections, the Huntington High School senior stays remarkably grounded and below the radar, preferring to let his on-court talent speak for itself and seamlessly blending in with his teammates.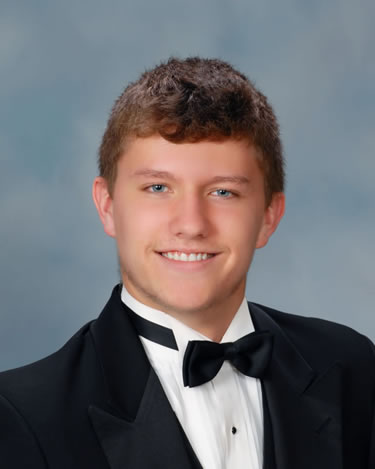 Mr. McCarthy's grandfather, Ray Deren spearheaded the explosive expansion of the Blue Devil athletic program, adding countless new varsity teams and creating a junior high sports program where none previously existed. In more than two decades as the district's athletic director, Mr. Deren was known as one of the most creative administrators in the state.
The teenager's mother, Georgia D. McCarthy is Huntington's current athletic director, a post she has held since 2002. During her playing days, she was a top Blue Devil athlete herself, earning a basketball scholarship to James Madison University. His uncle, Glen Deren was one of Huntington's top baseball players.
A Humble Teenager
Despite his lofty legacy, Mr. McCarthy's time at Huntington High School has shown him to be a very humble teenager. "My four years of high school have been very enjoyable," he said. "My favorite courses have been world history and environmental science. Some may find this difficult to believe, but I've never had a teacher that I've disliked."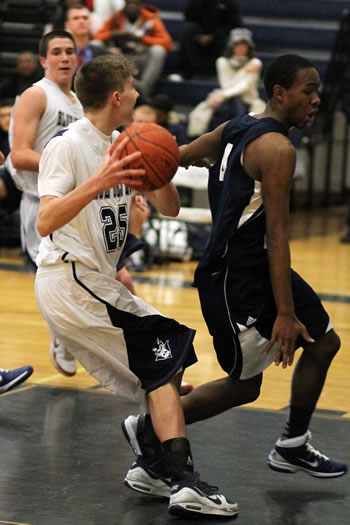 When asked to pick a few favorite teachers, Mr. McCarthy cites Camille Tedeschi and Craig McKee, not surprisingly the faculty members who lead his favorite classes. He's currently interning with Ms. Tedeschi in a world history class. Mr. McKee's science course influenced the teenager to the point that Mr. McCarthy intends to major in environmental science during college.
"The internship I'm involved with this year has been great so far," Mr. McCarthy said. "Ms. Tedeschi is probably my favorite teacher, as I've had her three out of my four years in high school. One of my friends is also participating in the internship with Ms. T and we're having an unofficial competition to see who the best intern is. We motivate each other to be the best intern we can be, all while having fun at the same time."
Although he is engrossed in an internship in a social studies classroom, Mr. McCarthy doesn't intend to become a teacher. "My desired major is environmental science because I am very interested in research that can make humans and the earth more compatible with each other," he said.
Eyes Environmental Work
The senior is unsure of his future occupation, but, he definitely wants to help people better understand how the environment and humans impact one another and to find solutions to some pressing environmental problems.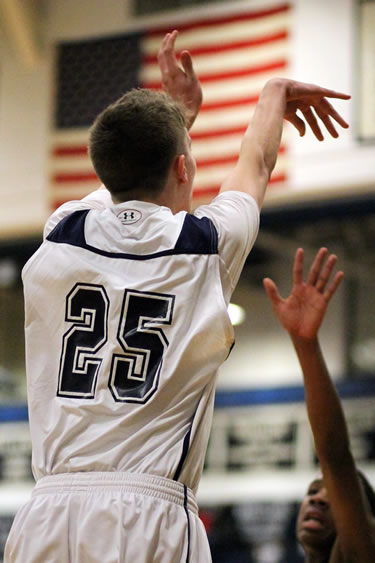 A member of the National Honor Society since his junior year, Mr. McCarthy joined Huntington's environmental club this fall. While he has earned fine grades and is well-respected by his teachers, Mr. McCarthy has really made his mark in the Blue Devil athletic program.
The senior is a three-year starter on both the volleyball and basketball teams and played two years of JV lacrosse. "My strongest sport is definitely volleyball," Mr. McCarthy said. He won All-County honors this fall after grabbing All-League recognition as a sophomore and junior. He narrowly lost out for the league Player of the Year Award.
BB Has His Full Attention
"This year was a good step forward for the volleyball team, though we will be losing the majority of the players in my graduating class," Mr. McCarthy said. "We missed the playoffs by a single match, which is an obvious disappointment, but all we can hope for now is the continuity of the program and more participation in the future." The team has won several academic awards and some of Mr. McCarthy's teammates earned All-League honors.
With the Blue Devil basketball team's first game of the season just days away, Mr. McCarthy is giving the sport his full attention. He led Huntington in three-point baskets in each of the past two seasons. "As for this year, we are a very skilled and athletic team
that can really be a powerhouse in our league with the help of our new coach, Brian Carey," the senior said.
As his senior year grinds on, John McCarthy continues to maintain the high standards he has always set for himself and is upholding his family's legacy in magnificent fashion. One gets the sense his grandfather is looking down smiling every time the teenager jogs out on the court wearing the blue and white.