Two Huntington Seniors among Long Island's Best

The new school year hasn't even started, but two Huntington High School students are already earning honors. The pair is among a small group of teenagers to be cited as Long Island's top scholar-artists.
Incoming seniors Andrew Ku (music) and Roxana Moreira (media arts) are among just 20 students in Nassau and Suffolk recognized by the Long Island Arts Alliance's scholar-artist program. Schools are limited to only one nomination in each of five categories, including theater, music, dance, visual arts and media arts, making Huntington's performance even more noteworthy.
Huntington Superintendent of Schools James W. Polansky said it was "exciting news" to learn of the honors garnered by Mr. Ku and Ms. Moreira. "It is obvious that their contributions to the Huntington arts program are beyond significant and that this recognition is genuinely well deserved," Mr. Polansky said. "I am so pleased that their accomplishments will soon be shared with the greater Long Island community."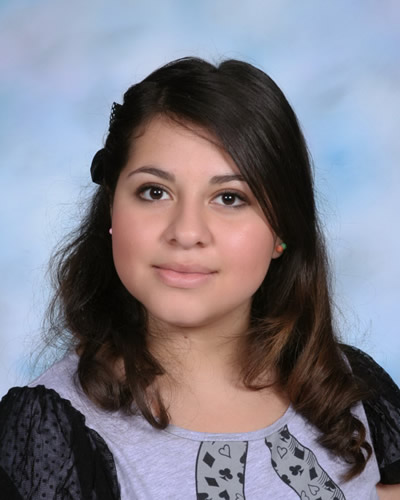 Honorees were chosen based upon the dedication they have shown to their respective art discipline, their completed application and artistic presentation and their grade point average and letters of reference. The scholar-artists were notified of their award via a letter from Dr. John J. Gallagher, the chairperson of the selection committee.
"I felt very honored just to be nominated for the award," Mr. Ku said. "Actually winning the award was a bit of a surprise. I have to say that the award really belongs to the music faculty of our school district. They are the unsung heroes."
The scholar-artist program, which was established in 2007, is sponsored by the New York Community Bank Foundation. Students are recognized in print and online by Newsday and at an end-of-the-year reception for family, friends and teachers at the Tilles Center for the Performing Arts on the campus of Long Island University - C.W. Post College where members of the group will receive awards and $250 stipends.
"I'm proud to say that I'm a genuine product of the Huntington School District's music program," said Mr. Ku, who made a point of thanking faculty members Christina Bhasin, Deborah Kim, Lisa Leonardi and Joan Fretz "for all the guidance and help they gave to me."
Profiles and photos of the scholar-artists will appear in the pages of Newsday and on Newsday.com this fall. A selection committee composed of arts educators pored over applications this summer looking for signs of notable academic and artistic achievement.
"As much as my parents love me, they didn't believe that I could learn an instrument and learn it well enough to make it a worthwhile endeavor," Mr. Ku said. "I would not be playing cello today, understanding music so intimately, and learning so much more about many things on many different levels if our school district music program was not what it is and if I didn't have the wonderful Huntington music faculty to guide me. I am truly grateful for their belief in the importance of art and music education, and their hard work and dedication to their calling and their students."
A kick-off event for the honorees is planned for Sept. 14 at the Usdan Center for the Creative and Performing Arts in Wheatley Heights. The evening will include dinner for students, their parents and nominating teacher and district arts administrator.