Huntington's Class of 1986 Parties
at Reunion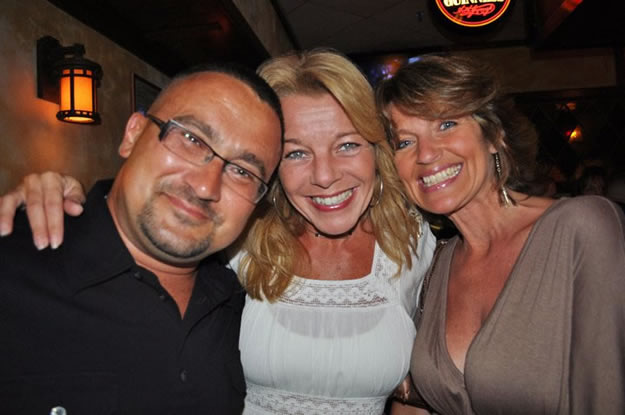 Time has flown by for members of Huntington High School's Class of 1986, which held its 25th reunion this summer at Meehan's of Huntington. Forty-two graduates turned out on a hot night to share stories and reminisce about the years they spent together as classmates.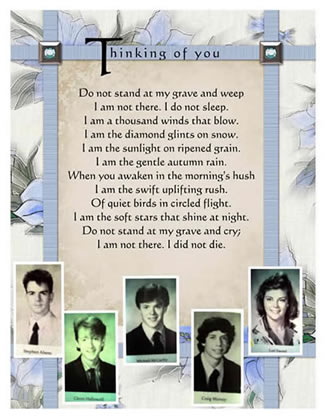 Class of 1986 members William Deegan and Kate Higby-Interrante organized the affair. The duo was repeatedly thanked by attendees for putting the party together. A slide show commemorating the group's years at Huntington High School, which played throughout the evening, was thoroughly enjoyed and much discussed.
While the reunion was a happy time, the classmates formally remembered five 1986 graduates who have passed away, including Stephen Ahern, Glenn Hallowell, Michael McCarthy, Craig Murray and Lori Saurel. "Stephen did all the artwork in our senior yearbook and was adored by everyone," Mrs. Higby-Interrante said. Mr. McCarthy perished at the World Trade Center on the September 11, 2001 during the terrorist attacks there. Mr. Murray was murdered.
"A few members of the class painted the rock to mark their arrival, joining in the fun with the other classes that were also holding their reunion," Mrs. Higby-Interrante said. "Everyone agreed that the night was perfect and they look forward to their 30th reunion with the hope that more classmates can attend."