Brad Reminick is Leaving Huntington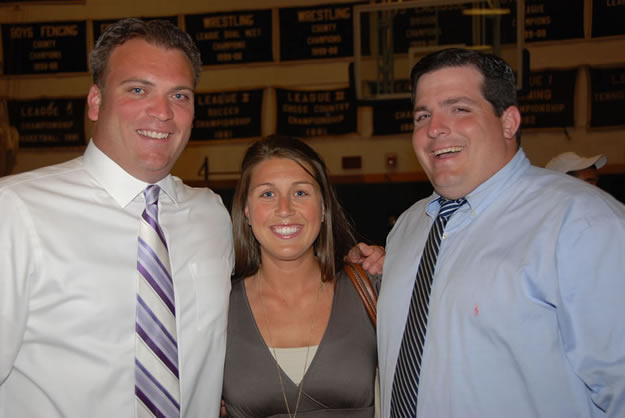 Brad Reminick has been just about as thoroughly Huntington as a person can get. He attended school here, returned from college to teach here, coached here and brought the Blue Devil girls' basketball team to the Suffolk finals three consecutive seasons, winning the program's only county title in 2008. So, naturally it's hard to leave.
Mr. Reminick announced he has been appointed assistant principal at Copiague High School. He will be leaving his positions as a J. Taylor Finley Middle School social studies teacher and varsity boys' basketball and assistant varsity girls' lacrosse coach at Huntington High School.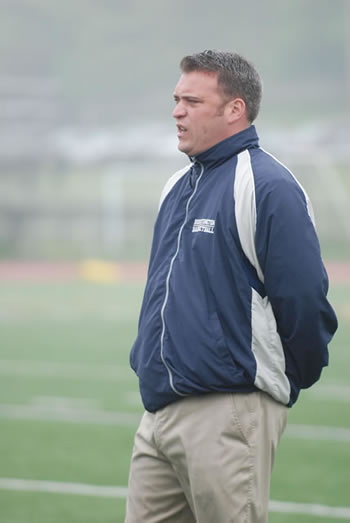 "Obviously it was a very tough decision to leave the only school district I have ever known," Mr. Reminick said. "Being a Huntington graduate and then coming back to teach here was a dream come true. I must thank former Finley Principal Craig Springer and Chairperson Debbie Haskins for taking a chance on me right out of Cortland."
Mr. Reminick revived a moribund Blue Devil girls' basketball program, leading Huntington into the state rankings for the first time in more than a decade and bringing the squad into the elite circle of Suffolk basketball teams.
"I have loved my time at Huntington," Mr. Reminick said. "The students, teachers, and parents have always been so supportive. Our administration is the best and I am confident that with the hiring of Mr. [James] Polansky as our new superintendent, it is only going to get stronger."
Mr. Reminick compiled a mark of 83-59 in eight seasons with the Blue Devil girls' basketball team. Last winter he moved over to the Huntington's varsity boys' team and went through the expected growing pains. The returning Blue Devil players have looked strong in summer league play and the team is expected to be much more competitive next winter.
One of the most colorful Finley teachers in recent years, Mr. Reminick built strong relationships with the seventh and eighth graders in the building. It isn't easy for him to walk away from his work there, but he leaves with a good feeling about the school's future.
"Finley is in great hands," Mr. Reminick said. "[Principal] John Amato and [Assistant Principal] Ken Parham have been so supportive of me and the new social studies teacher will find Finley to be an extremely supportive staff. Thank you Finley for making me laugh on a daily basis. Lunch will never be the same!"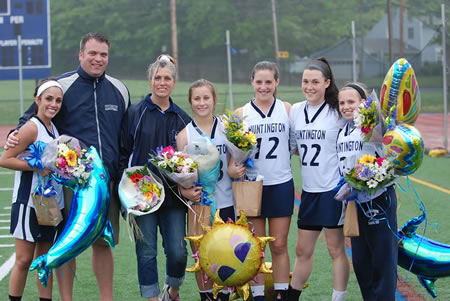 Immersed in Huntington educational and athletic culture, departing the district is not easy for Mr. Reminick. "To leave after 12 years is surreal and, to be honest, very heart wrenching," he said. "I have met some of the best educators in this district and it's an honor to call them my friends."
Mr. Reminick has had his eye on an administrative career for some time. "I am excited about my new opportunity at Copiague High School," he said. "It will be a challenge reaching my new students, but one that I welcome. To be granted this opportunity is a dream come true and something that I have worked very hard for."
During the course of his Huntington career Mr. Reminick has been a popular figure with students. He's coached basketball, lacrosse and tennis teams, but really made his mark with the Blue Devil girls' basketball team, rebuilding the program and enjoying a sustained run of success.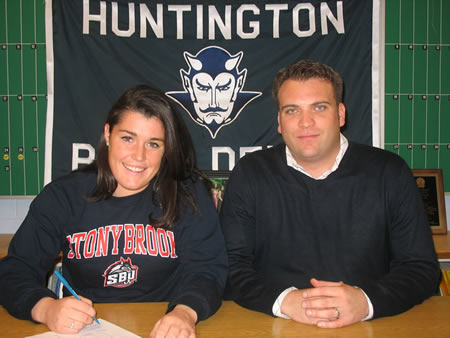 Mr. Reminick worked closely behind the scenes with Georgia D. McCarthy, Huntington's district director of interscholastic athletics, to put in motion the changes he identified were necessary to make the girls' basketball team a winner and later to start the process of rebuilding the boys' program.
"I want to thank Mrs. McCarthy for everything she has done for me as our athletic director," Mr. Reminick said. "I was fortunate to coach some of the best athletes that have walked the halls of Huntington."
As he prepares to leave Huntington and assume his new responsibilities in Copiague, Mr. Reminick waxed nostalgic. "I will always be in debt to this school district for giving me an opportunity," he said. "I have had some of the greatest times of my life teaching here and my most memorable coaching moment in 2008 with our championship."
Has Huntington seen the last of Mr. Reminick? "I will never turn my back or say goodbye to this district, but it's time to move on and say hello to the next chapter at Copiague High School," he said. "I am very excited!"