"Hairspray" at Engeman Theater
to Benefit AIE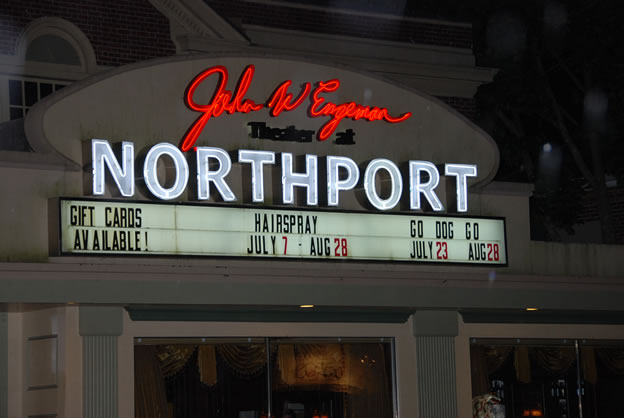 The Huntington School District's arts-in-education program will host a special performance of the musical, "Hairspray" on Thursday, August 25 at the John W. Engeman Theater on Main Street in Northport.
The event will raise monies to support AIE initiatives during the 2011/12 school year for all grade levels. "The quality of the shows there is terrific," said Joan R. Fretz, Huntington's director of fine and performing arts. "We'll start the festivities at 6 p.m. with music, raffles, appetizers and a cash bar prior to the show. You'll even be able to get a Macy's shopping discount!"
Tickets can be ordered at the box office or by calling 261-2900 or online by visiting www.johnengemantheater.com. Use the discount code of "HAIE" and save $5 per ticket while the AIE program receives $10 per ticket from the Engeman Theater for AIE programs in the district. Show tickets are regularly priced at $60 but will be discounted to $55 for those providing the code.
Folks who have other plans for August 25 can still utilize the Huntington AIE discount code for any performance at the Engeman Theater except those on Friday and Saturday nights.
For more information on the special evening send an e-mail to nfmojalu@gmail.com.