Huntington Booster Club Golf Outing Set for Oct. 10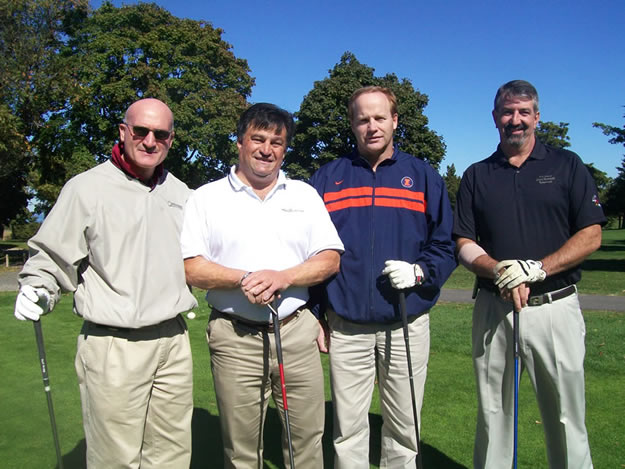 The Huntington Booster Club will hold its fifth annual golf outing and dinner on Monday, October 10 at Indian Hills Country Club in Northport. The majestic course is nestled along the shores of the Long Island Sound. The clubhouse is a throwback to an earlier era.
Registration is now underway and a full field of golfers is expected. The golf outing will begin with check-in, lunch and practice on the driving range from 11:30 a.m. to 1 p.m., at which time a shotgun start will kick-off the action. Play will utilize a scramble format.
The fee for individual golfers is $250 (foursome - $1,000). Blue Devil supporters wishing to attend only the festive 6 p.m. dinner and awards presentation in the clubhouse can do so for $100. (The individual golfer fee also includes lunch and dinner.)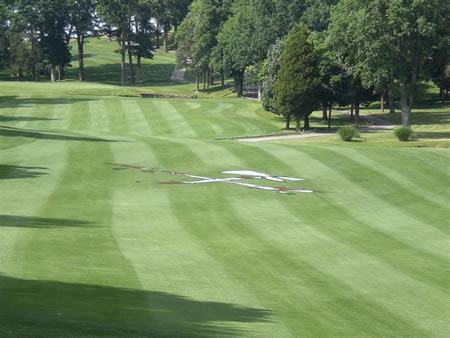 An assortment of special prizes and awards will be presented, including longest drive, nearest to the pin and hole-in-one. Proceeds from the festivities will go toward the Booster Club's efforts to provide annual scholarships, purchase equipment, support summer camps and a variety of related programs.
This year's outing will honor the Booster Club members themselves on the fifth anniversary of the club being reinvigorated and re-launched. Earlier events recognized Charlie Forte, Hutch Vanderschuyt, Steve Henry, Karen Fischer and Todd Jamison.
To play in the golf outing or attend the awards dinner, send a check payable to the Huntington Booster Club, Inc. in the appropriate amount to: Huntington Booster Club, Inc., P.O. Box 2294, Huntington, NY 11743. The deadline for entries is October 6. For more information contact Carol Scully at (516) 313-8396 or cscully11@verizon.net.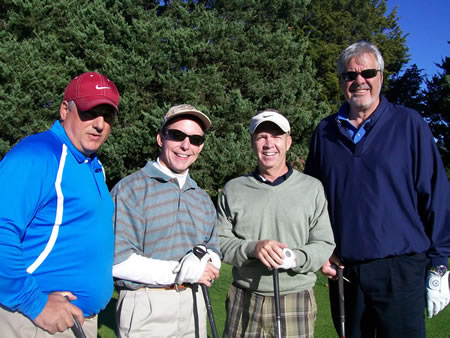 Several golf outing sponsorship opportunities exist ranging from the $3,500 Varsity Dinner sponsor package to $125 tee and green sponsors. Commemorative journal ads are also being sold. For more information about purchasing a journal ad or to submit artwork contact Booster Club President Barbara Cutrone at hizees@aol.com.
To download the event flyer, log onto the Huntington School District's website at www.hufsd.edu, click on the School Community link and then choose the Booster Club link and then click on Forms and Files.
The golf outing and dinner typically draw dozens of Blue Devil alumni, current and former teachers and coaches and a large crowd of parents.