Huntington BPA Exec Board Set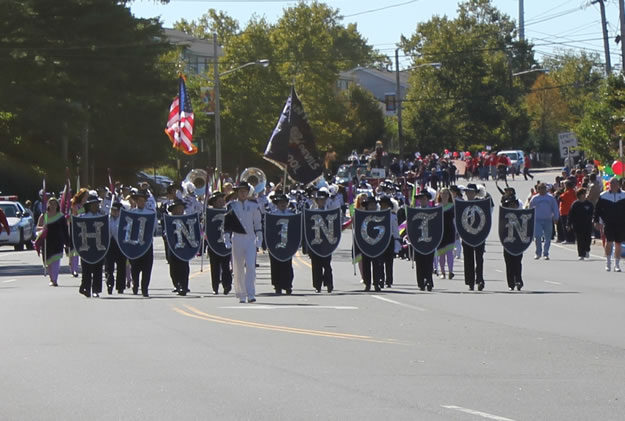 The Huntington High School Band Parent Assn. has taken on new importance this year. The group spearheaded a huge fundraising campaign last spring and is continuing to raise much-needed monies to underwrite costs associated with the Blue Devil marching band.
The BPA is led by co-Presidents Phil Antonucci and Martha Ironman, Vice-President Dee Antonucci and Treasurer Eric Wood. The executive board also includes Ron Colby (co-head roadie), Jennifer Schmelter (co-head roadie and "e" board coordinator), Jennifer Petrozzo (corresponding secretary), Claudia Beeby (recording secretary), Peg Reinertsen (color guard rep), Bobbie Iarrobino (fundraising coordinator), Janet Maiorello (head chaperone/list keeper) Theresa Morris (merchandise coordinator), Maria Noon (uniform mistress) and Carol Goldman (building use forms.)
Members-at-large include Regina Bacik, Dorothea Bailey, Terry Ironman, Jessie Ortiz, Vincent Petrozzo, Jim Scott, Kathy Solomowitz, Cynthia Vitulli and Barbara Yanuck.