Huntington School Briefs
The Huntington High School Parent-Teacher-Student Assn. (PTSA) has announced the composition of its executive board for the 2011/12 school year.
Marilyn Maggio will serve as president, Melissa Ryan and Maggie Warren will be vice-presidents, Elaine May is the treasurer, Laurene Napurano is corresponding secretary and Nancy Shivers is the recording secretary. Karen Dwyer and Lorraine Corbly will be delegates to the district's PTA Council.
Huntington High School G.O. Officers
Teachers Fred Bisogno and Anthony Troffa will once again serve as G.O. faculty advisors during the 2011/12 school year. Elected last spring to serve as G.O. officers are Mackensie Wall (president), Brielle Blatt (vice-president), Katherine Shirley (treasurer), Alana Alongi (recording secretary), Danielle Cochrane (corresponding secretary) and Lizzy Saltman (historian.)
Retired Secretary Passes Away
Muriel Claydon, who worked as an attendance office secretary for the Huntington School District, passed away in June. She was 90 years old.
Ms. Claydon was employed in the district from Sept. 1, 1966 through June 30, 1979. At the time of her passing she was residing in Cape Canaveral, Florida.
Jeff Conte to Study Engineering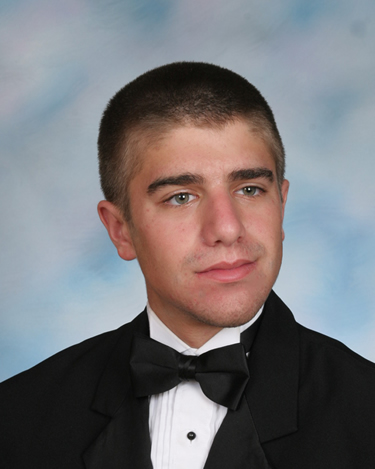 Jeffrey Conte will begin studying engineering at Manhattan College this fall. A member of Huntington High School's Class of 2011, Mr. Conte cites his family, teachers and classmates as the keys to his success.
The teenager especially enjoyed challenging math and science classes. He was a four-year player with the Blue Devil basketball program and was in the marching band for two years.
Mr. Conte's sister, Sarah is a 2009 Huntington graduate. She is entering her junior year at Manhattan College.
Senior Class Officers
Huntington High School social studies teachers Camille Tedeschi and Eric Bruckbauer will serve as faculty advisors for the Class of 2012. The slate of officers was determined by elections held last spring. The group of officers includes Samantha Palmer, (president), Jillian Kocis (vice-president), AJ Phelan (treasurer), Kristina Salese (recording secretary), Joe Straub (corresponding secretary) and Sarah Gordon (historian).
Washington PTA Executive Board
Shari Harris and Terry Moreno will once again serve as co-presidents of the Washington Primary School PTA during the 2011/12 school year. Ellen Holly, Laurie Wickey and Jaime Williams will fill vice-president positions. Kim Curran is the organization's treasurer, Deana Roldan is corresponding secretary and Suzanne Hepworth will serve as recording secretary.
Washington delegates to the district's PTA Council will be Carolina Addeo, Patty Bouchetta and Dana Delfino. Sara Baibler, Kristin Kanzer, Michele Sabatino and Stacey Smalling will be the group's historians.
Rienzo Preps for Binghamton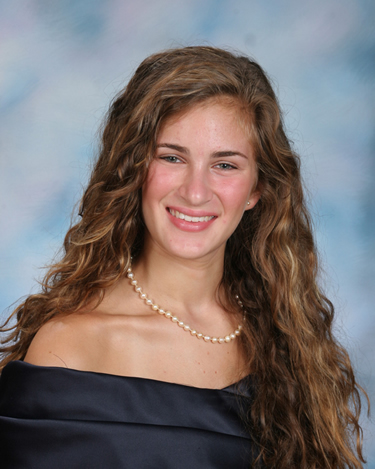 Mia Rienzo is preparing to leave her hometown for Binghamton University. A member of Huntington High School's Class of 2011, the teenager plans to study physical therapy/health sciences at the upstate school.
Known for challenging herself by enrolling in the toughest courses, Ms. Rienzo earned a reputation for having a stellar work ethic. She was also a key player in the high school club and athletic programs.
Ms. Rienzo is a three-time medalist at the Long Island Junior Rowing Championships, reached the Suffolk fencing finals, played flute in the high school wind ensemble and travelled to New Orleans with Huntington's Habitat for Humanity chapter to assist in rebuilding the city devastated by Hurricane Katrina.
The teenager was named the senior MVP of the Blue Devil girls' crew team and won the Most Improved Award with Huntington's girls' fencing squad.
Next BOE Meeting
The Huntington School Board will hold its next public meeting on Monday, August 8 at 7 p.m. in the J. Taylor Finley Middle School large group instruction room (auditorium). A meeting agenda will be posted on the district's website at www.hufsd.edu prior to the session.