Paul Rispoli Feted at Retirement Party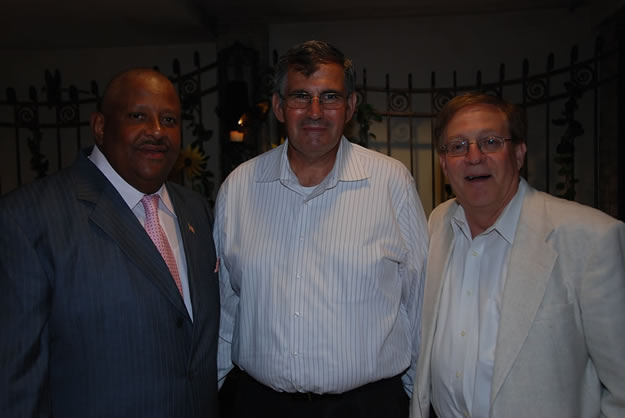 Huntington said goodbye to Paul Rispoli during a party held in his honor at The Thatched Cottage in Centerport. The longtime director of facilities retired on July 31 after more three decades of service to the district.
Mr. Rispoli had been Huntington's director of facilities since 1998. He came to the district in 1977 and moved up the ladder by serving as a custodian, groundskeeper, chief custodian and maintenance supervisor.
"Paul's dedication and attention to detail benefited this community during his 35 years of service," Assistant Superintendent David H. Grackin said. Messrs. Grackin and Rispoli worked closely together on numerous building renovation and repair projects.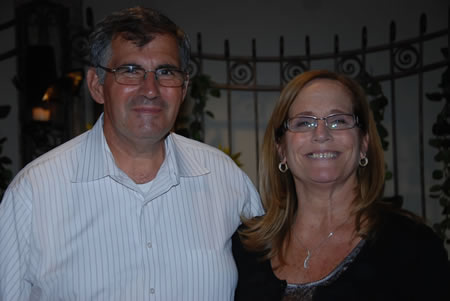 A hands-on leader of his department, Mr. Rispoli mastered all the ins-and-outs of his position and took pride in keeping the district's facilities in tip-top shape. "His work protected the investment in the eight school buildings that the taxpayers of Huntington have made," Mr. Grackin said.
A series of speakers extolled Mr. Rispoli's virtues during touching tributes sprinkled throughout the three-hour affair. Former Huntington School Board President Bill Dwyer was on hand representing the Huntington Village Lacrosse Assn. Mr. Dwyer said the assistance of Mr. Rispoli and the buildings and grounds department has been "vital" to smooth operation of the youth athletic organization.
The retirement dinner was organized by Al White, who has been appointed as Mr. Rispoli's successor and Donna Rogers, the department's secretary. "Paul has helped me become the man I am today and I thank him for that," Mr. White said.
Known for his professionalism, Mr. Rispoli was a frequent visitor to the district's schools, inspecting conditions, checking on projects and interacting with staff members and even students. He could often be seen standing on the sidelines at Blue Devil games.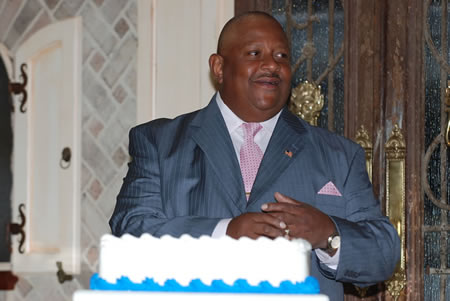 Georgia McCarthy, district director of physical education, health and interscholastic athletics thanked Mr. Rispoli on behalf of her department. "Paul has always been ready to help our teachers, coaches and athletes, sometimes on short notice, and we will always appreciate his work," Mrs. McCarthy said.
Richard Franklin, chief custodian at J. Taylor Finley Middle School recalled heated debates he and Mr. Rispoli engaged in over the years, "but we always walked away friends," he said. "Paul never took anything personally."
The Rev. Dr. Larry Washington, a Huntington High School graduate who is pastor of the Evergreen Missionary Baptist Church was on hand to wish Mr. Rispoli and his family well "as they begin this new chapter in their lives."
Vicki Mingin, the district's executive director of special education and student support services, thanked Mr. Rispoli for always going out of his way to serve the school community, including checking roads in the Bay Hills area early on snowy mornings.
Mr. Rispoli spoke briefly, thanking his colleagues for making his job a little bit easier. He asked the crowd to give Mr. White their support and "give him the same chance you gave me."
Mr. Rispoli shared a special bond with Mr. Grackin, whom he affectionately referred to as "dad." The two typically touched base early each morning and from time-to-time throughout the day. "I am going to miss our talks," Mr. Rispoli said.
A diverse crowd of about 85 turned out for the dinner, including many members of the Rispoli family. "All of us wish Paul a long and happy retirement," Mr. White said.