Alumni Affairs at Huntington
Huntington High School alumni can be found in every walk of life and have distinguished themselves for nearly 150 years. Graduates have gone on to the finest colleges and universities in America and have served as federal judges, university chancellors, professors, lawyers, doctors, corporate executives, elected officials, military leaders, college coaches, teachers, inventors, business owners, authors, editors and every other conceivable occupation. They have also been notable mothers and fathers, brothers and sisters and leading citizens of this community and others across the country and world.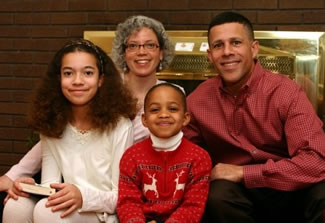 Huntington High School's first graduating class in 1862 included six students. Since that time, right up until the present day, Huntington's graduates have included many of the finest young men and women in the United States. The district earned a reputation for offering an excellent academic education and unsurpassed extracurricular program of activities. This combination has provided students with a well-rounded experience that is difficult to duplicate or exceed.
An alumni directory is regularly compiled by the Bernard C. Harris Publishing Company, Inc. of 2500 Westchester Avenue, Suite 400, Purchase, New York 10577. Inquiries can be directed to 800-877-6554 or e-mail inquiry@bcharrispub.com. All Huntington alumni are encouraged to submit biographical information.
Alumni reunions are also regularly held. Questions concerning reunions can be directed to Huntington School Heritage Museum Curator Jack Abrams at 631-673-2048 or via mail at Huntington High School, Alumni Office, c/o Jack Abrams, P.O. Box 1500, Huntington, New York 11743.
Alumni are also encouraged to submit testimonials concerning their life since graduating high school, personal, career and family milestones and general information of a newsworthy nature to the district website via e-mail at contactus@hufsd.com.