March 15 , 2021
After a delay of more than six months due to the COVID-19 pandemic, the Huntington High School boys' cross country team is finally back in action.
The Blue Devils ran to victory in their first meet of the season, gliding past Copiague late last week at Gardiners County Park in Bay Shore. Huntington is coached by Onix Salva.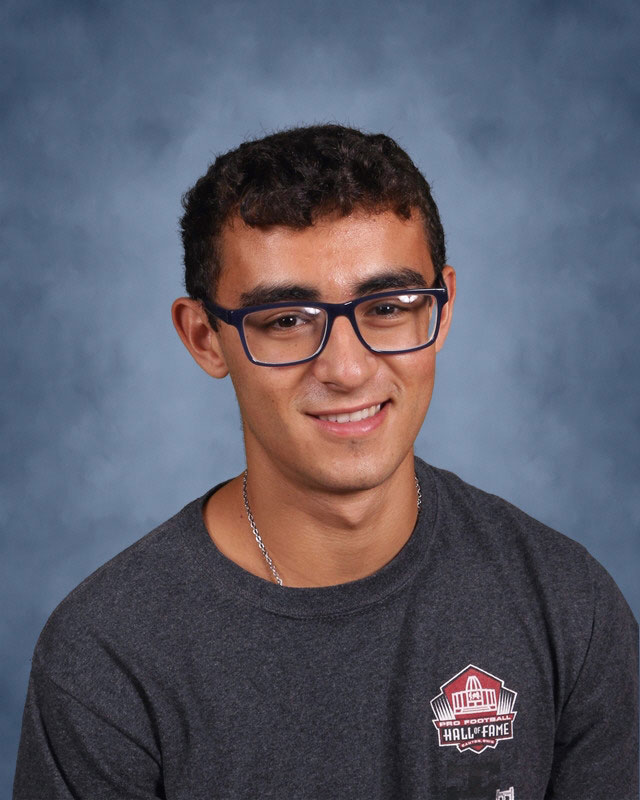 Senior Aidan Heller is one of the top Blue Devil runners.
The team's roster includes freshmen Thomas Breingan and Ethan Goleski; sophomores Matteo Armstrong, Ian Rotunno, Nicholas Seitz and Charlie Siepel; and seniors Aidan Heller, Isaiah James, CJ Kiviat, Carlos Martinez, Andrew McKenzie and Bryan Wong.
"Cross country is going pretty well," said Heller, one of the top Blue Devil runners. "We had our first meet the other day where we shook the rust off and secured the win, too. We have a small team, but we are getting some of our missing runners back as time goes on and it's nice being with the guys."
The team is gradually building up its endurance and running power with daily workouts. Early season winter weather interfered with training, but several days of mild temperatures helped to jump-start improved conditioning
"It's definitely an interesting experience to have so little practice before our first meet given the shortened seasons," McKenzie said. "Regardless, we are working hard to make up for that and many of us were in shape from the winter season as well. The weather hasn't been ideal compared to a fall season. The first week especially was very windy and chilly, but it seems to be getting warmer. Overall I think we're all having fun and improving despite the circumstances."
The Blue Devils have four meets remaining, including match-ups against North Babylon, Deer Park, West Islip and Bellport. Two meets will be held at Sunken Meadow State Park and two others are set to go off as Belmont Lake State Park in Babylon.
"So far everything is going great," Martinez said. "We've been working hard at practice."