September 26, 2019
Steli Vlahos is a confident young woman who stays calm and collected regardless of any particular situation she might find herself in or where she happens to be in the world at any given time. The Huntington High School senior is comfortable everywhere, whether it's around town or halfway across the globe.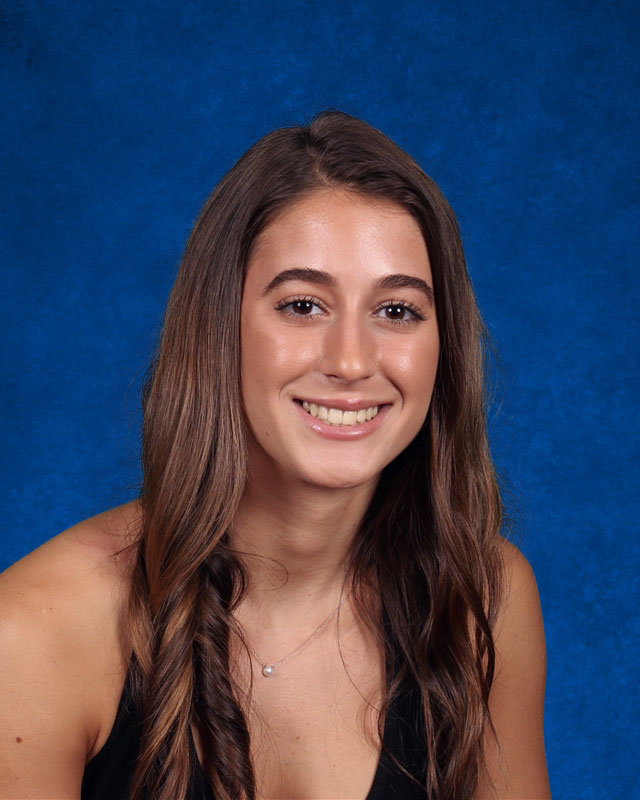 Huntington High School senior Steli Vlahos.
Ms. Vlahos works hard at everything she does. She has compiled a very strong academic record, plays violin in the high school orchestra and is a longtime member of the Blue Devil varsity volleyball team. She excels at everything and is very popular with her classmates.
The senior is interested in studying nursing in preparation for a career in neonatal or OB/GYN nursing. "I'm looking at Penn State, Fairfield, Quinnipiac, Seton Hall, Temple, UMass at Amherst, University of Delaware and Villanova," Ms. Vlahos said.
The public relations coordinator of Huntington's Class of 2020, Ms. Vlahos is a member of the Art Honor Society and the Social Studies Honor Society. She's currently a candidate for the National Honor Society, which will induct new members in November.
Ms. Vlahos has traveled to cities, states and countries across the world. This past summer she visited the Greek islands. She is at ease everywhere and always finds plenty to like from the people and culture to the food, architecture and even beaches.
The teenager's current academic schedule includes classes in Advanced Placement Studio Art: 2D Design, AP Seminar, Advanced Algebra, Economics, Participation in Government and Symphony Orchestra.
Born in Jacksonville, Florida, Ms. Vlahos started school in Floral Park before coming to Huntington as a second grader. She quickly made friends during her first few days at Washington Primary School and is still making them today as a high school senior.
"Steli is one of my good friends," senior Alexandra Gerbavsits said. "She is someone I can go to for anything. Steli always makes my day better with her cheerfulness."
Ms. Vlahos has enjoyed a very special experience in Huntington UFSD. "I loved it; it couldn't have been better," she said. "I am looking forward to the rest of my senior year."