September 12, 2019
Torin Bograd is on a roll. The Huntington High School junior is the starting quarterback for the Blue Devil varsity football team, is a key player on the varsity lacrosse squad and is a wonderful student academically, too.
The teenager got his start in Huntington UFSD as a kindergartener at Jefferson Primary School.
Mr. Bograd's academic schedule includes classes in Advanced Placement English Language and Composition, Physics, Algebra 2, US History, Health and Wood Shop.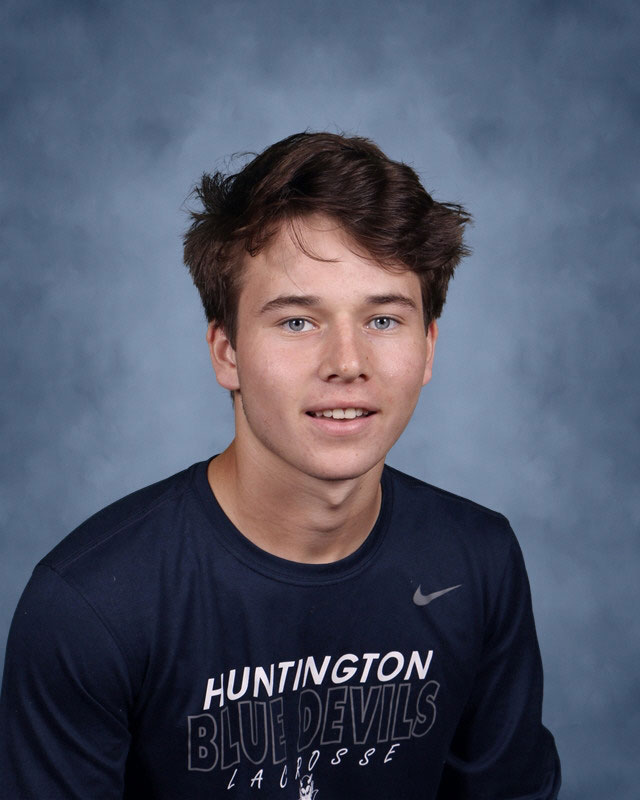 Huntington High School junior Torin Bograd.
The junior plays on Huntington's varsity football and lacrosse teams. He also participates in the Young Leaders youth development organization, plays on a club lacrosse travel team and is plans to seek membership in the high school's English, Math and Science Honor Societies.
Mr. Bograd is thinking about which college he like to attend and play college for and some big names have risen to the forefront. "I have always loved Duke University since I was a kid," he said. "I am going to a prospect camp at Duke for lacrosse in the winter. I have always wanted to have a career to do with sports and to be involved with that field of jobs."
The teenager is also interested in Penn State University. Mr. Bograd is a very hard worker and even methodical in his approach. He spends hours training and otherwise preparing and is always trying to improve his techniques and conditioning.
Mr. Bograd's closest friends include Abby Maichin, Jack Giamo, Liam Hassett, Trevan Meagher, Jon Koumas, Jaylen Bush and Pat Sclafani.
When asked to name his favorite teacher, Ms. Bograd recalls one particular faculty member really standing out. "My third grade teacher Ms. [Luz] Marotta," he said. "Even though it was only third grade, she was the most inspirational teacher I've ever had and taught me the most and had the most fun in her class."
The junior is one of the most genuine and authentic persons you could ever hope to meet. Self-motivated, his classmates believe he will go far in life because of his remarkable determination. "He is such an amazing person," Ms. Maichin said. "I am so lucky to have him in my life."
The teenager is excited to be leading the Blue Devil football team into battle on Saturday against West Islip, one of Suffolk's top squads. Kickoff is set for 2 p.m.
"I feel really great about my experience in Huntington," Mr. Bograd said. "I love living here and I love being able to attend Huntington High School. I believe it is one of the best schools in the country and mixing that with the town and all the kids creates a great experience for me."