November 21, 2019
Megan Agrillo is headed to the NCAA's Division I after the Huntington High School senior signed a national letter of intent to play lacrosse at Sacred Heart University in Fairfield, Connecticut.
"I originally had never even considered Sacred Heart, but my dad brought me to a Sunday clinic there for a couple of hours," Ms. Agrillo said. "I happened to play really well and afterwards the head coach singled me out and told me how she was very interested in me and after the clinic my dad and I went on a campus tour and I immediately felt right at home."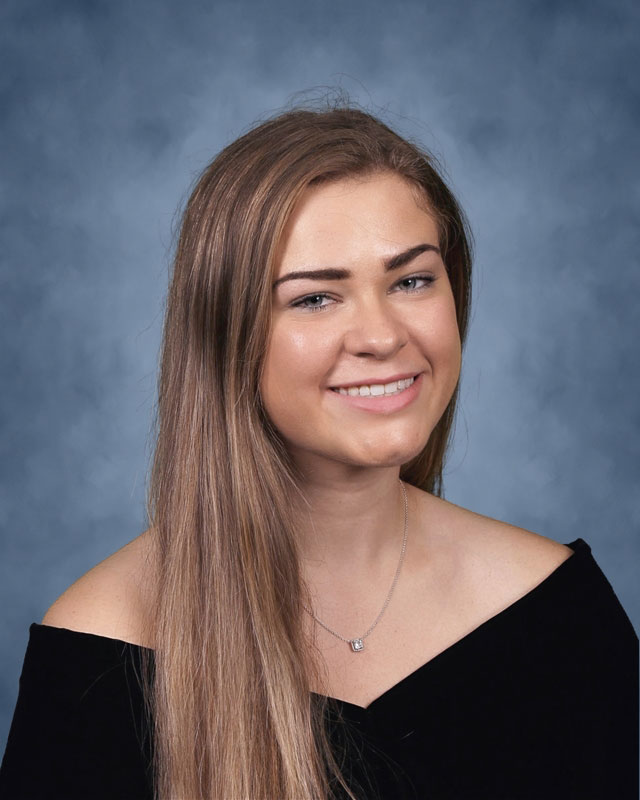 Huntington High School senior Megan Agrillo.
The teenager understands all too well how high school sports and the college recruiting process can be a rollercoaster of a ride. But Ms. Agrillo is very pleased to be on her way to Sacred Heart.
"After tearing my ACL at such a bad time and then fully recovering and then being able to play [in the clinic] at Sacred Heart, I felt very confident and the coaches made it clear how interested they were and how I would be such an asset to the team," Ms. Agrillo said. "That restored a lot of the confidence that I lost after getting hurt. It was a perfect fit for me."
Ms. Agrillo was also interested in the University of Delaware, but a coaching change put a hold on the recruiting of high school Class of 2020 members, so she turned all of her attention to Sacred Heart.
"I want to major in English and minor in film," Ms. Agrillo said. "I definitely want to go into the film industry and I've always loved creative writing."
Ms. Agrillo engages in substantial volunteer work alongside her mom with Grateful Greyhounds, a non-profit organization "dedicated to educating the public on ex-racing greyhounds, all sighthounds, including Spanish galgos and podencos and to promoting the adoption of these dogs as pets."
The teenager's favorite faculty member has been her fourth grade teacher, Patrice Monks. "She was always so much fun to be around and so kind to everyone," Ms. Agrillo said.
The senior advises incoming Huntington High School freshmen to "be yourself and have fun," Ms. Agrillo said. "Don't let judgments keep you from doing your own thing and having fun."
As she heads into the home stretch of high school, Ms. Agrillo feels good about where she's been and where she is going. "I've loved being at Huntington," she said. "So far it's has been so much fun. I wouldn't have wanted to go to any other high school."