May 30, 2019
Alyssa Sorensen is all about helping others. She does so much for so many that the teenager sometimes doesn't have any time left for herself. The Huntington High School senior is headed to Drexel University in Philadelphia where she will put all of her impressive talents to good use.
"I chose Drexel because when I first visited the campus I could see myself attending the school," Ms. Sorensen said. "The environment, people, location and amazing cooperative education program all drew me in."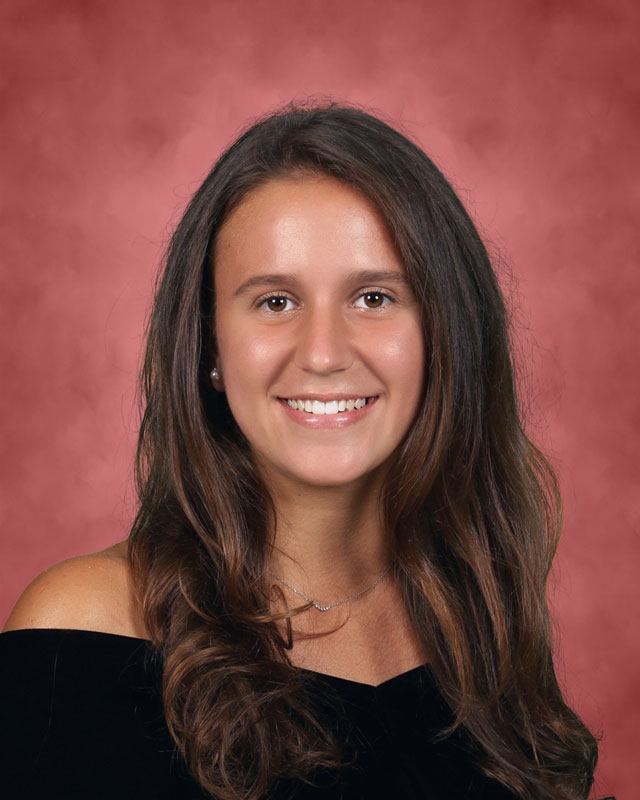 Huntington High School senior Alyssa Sorensen.
Ms. Sorensen gave serious consideration to the University of Rhode Island, but said Drexel was a "better fit" for her career goals.
"At Drexel, I will be studying to earn my master's degree in public health," Ms. Sorensen said. "I will be minoring in both biology and Spanish. I am hoping to join the club soccer or lacrosse team because I have played sports for a long time and it is something I would love to continue doing. I will also join leadership organizations and get involved with service activities around Philadelphia that correlate to my major."
President of Young Leaders, a local youth development organization and vice president of Huntington High School's student government, Ms. Sorensen also serves as the treasurer of the National Honor Society. She's earned varsity letters with the Blue Devil soccer, basketball and lacrosse teams.
"At Drexel there is a cooperative education program in which you attend school for two years and then apply for a paid internship for six months and then go back to school," Ms. Sorensen said. "I'm planning on going abroad for my co-op and working within areas that have limited resources, providing medical aid to people that don't have access to basic medical care. This is a main reason why I am minoring in Spanish because a big issue within the medical field is the language barrier, which I hope to conquer."
Ms. Sorensen has earned many honors through the years, including the Town of Huntington Youth Philanthropy Award and the Health and Welfare Council of Long Island Leadership Award. She was recently recognized at the Suffolk Interfaith Anti-Bias Task Force's 18th annual spring convocation and awards breakfast.
"In the future I hope to become a physician assistant and use everything I have learned from experiences around the world to become successful," Ms. Sorensen said. "Huntington made me develop passions that I would've never discovered if it wasn't for the people around me. I will cherish the memories I have made and I am hopeful to make new memories wherever I go."
As her days as a Huntington senior grow shorter, the teenager is able to reflect on her time in the district and feel a sense of satisfaction. "Every teacher has helped me in some way and I am very thankful for this because I wouldn't be where I am today if it wasn't for them," Ms. Sorensen said.