May 17, 2019
Huntington High School junior Keenan Lyons and senior Isabella Cahill are among a select group of nominees for this year's Roger Rees Awards for Excellence in Student Performance.
The two stage veterans are exceptional young performers, displaying spectacular acting, dancing and singing skills. The pair of remarkable Huntington teenagers have starred in a string of Huntington High School drama club productions and entertained audiences of all ages.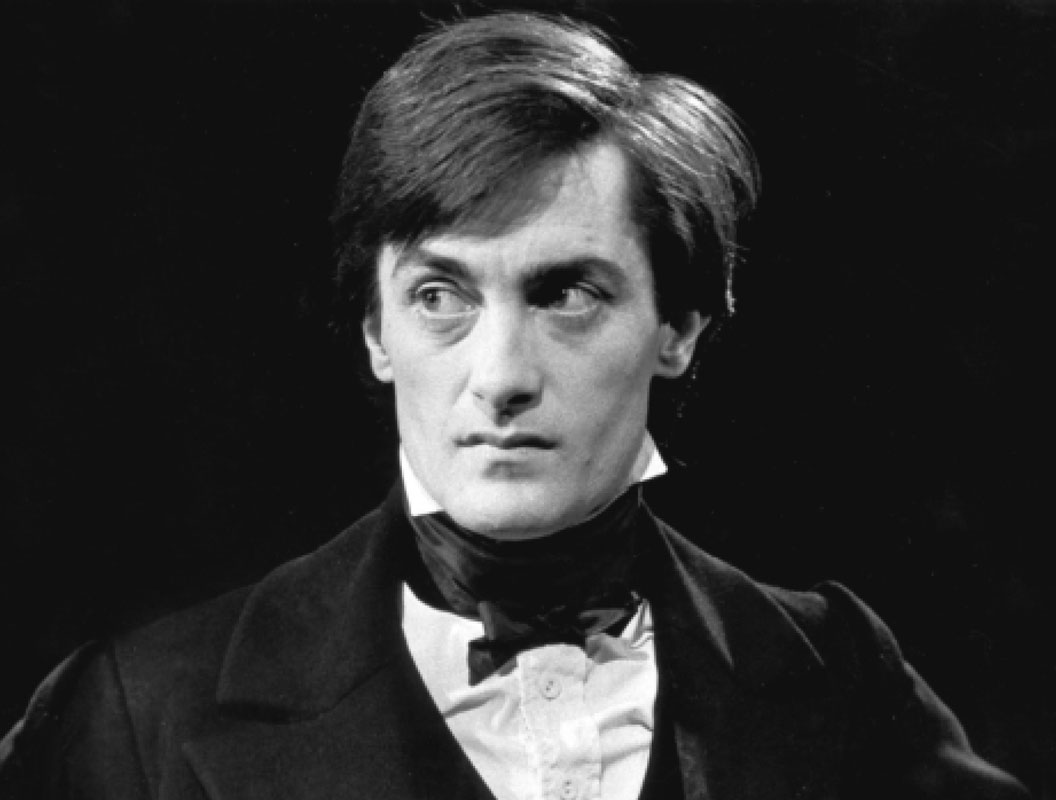 Roger Rees was an award winning film, television and Broadway actor who died from brain cancer in July 2015.
Mr. Lyons and Ms. Cahill are among just 25 girls and 25 boys who have been nominated from high schools in Manhattan, Bronx, Staten Island, Brooklyn, Queens, Westchester, Long Island and Orange and Rockland counties for this year's Roger Rees Awards, which will be held on Sunday (May 19). The ultimate award recipients will represent the New York metropolitan region at the Jimmy Awards.
"I'm honored and thrilled to be nominated for a Roger Rees Award and be in the company of many spectacular performers," Mr. Lyons said. "I'm really looking forward to working with the professionals involved this weekend. I would also like to thank my drama club family as this is a reflection of all our hard work. I know this will be an unforgettable experience."
The Roger Rees Awards for Excellence in Student Performance are presented by Disney Theatrical Group and the Broadway Education Alliance in association with Camp Broadway, which serves as the program administrator and showcase producer. It is currently the only student award in the New York metro area that recognizes distinction in student performance and outstanding achievement in high school musical theatre programs. The program is funded through donations from industry professionals, foundations, licensing companies and other individuals or companies who are committed to supporting performing arts programs in area schools.
Jimmy Award winner Marla Loussaint and NY1's Frank DiLella will host the awards ceremony on Sunday at the Professional Performing Arts School. Nominees participate in a pre-award "intensive," which includes coaching sessions and master classes with Broadway professionals, who select the 12 finalists.
"I'm so grateful to be nominated and given such an incredible opportunity alongside Keenan," Ms. Cahill said. "As it was our school's first year requesting adjudicators, I really wasn't sure what the outcome would be or what it was all about, but I'm extremely excited. Being able to work one-on-one with professional directors and coaches will definitely be an amazing experience that I will never forget."
The Roger Rees Awards are the Greater New York regional award program of the Broadway League Foundation's, Jimmy Awards, also known as the National High School Musical Theatre Awards.
The annual event includes an opening and closing number showcasing all 50 nominees, as well as solos from each of the 12 finalists. This year's judges include Jelani Alladin ("Frozen"), producer and general manager Nancy Nagel Gibbs ("Wicked, Fun Home"), Tony Award winner Bob Martin ("The Prom" and "The Drowsy Chaperone"), Patricia Simon (Marymount Manhattan College) and casting director Merri Sugarman (Tara Rubin Casting C.S.A.)
Andrew Barth Feldman, a 16 year old junior at Lawrence Woodmere Academy, won the last year's Roger Rees Award and went on to capture the Jimmy Award and is now Evan Hansen in "Dear Evan Hansen" on Broadway.