March 25, 2019
Aaron Chin likes to think "outside the box" so when the Huntington High School sophomore reflected on a choice of possible topics for his science research program project he settled on studying the effects of pet therapy on the anxiety and stress levels of college students. His finding are intriguing.
Mr. Chin earlier conducted a literature review and was captivated by the benefits associated with pet therapy utilizing dogs. The teenager decided to do his own study and he reached out to Ms. Terry Gallogly at Smithtown based Therapy Dogs of Long Island, who was very accommodating and invited him to a session conducted at Nassau Community College in conjunction with its psychology club.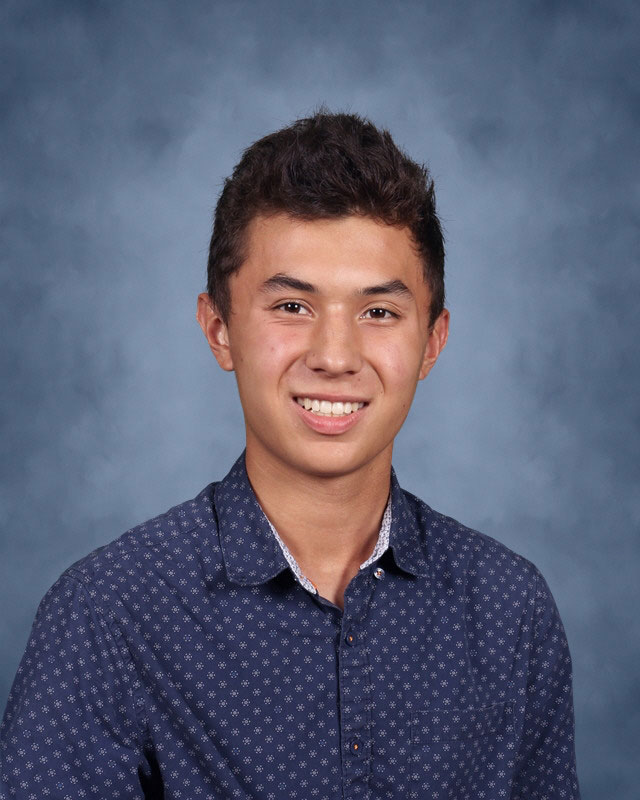 Huntington sophomore Aaron Chin is excelling in his science research program studies.
During the session on the Garden City campus, Ms. Gallogly explained the difference between therapy dogs and service dogs. Service dogs are trained to do specific jobs or tasks to assist their handler's disabilities. Such dogs typically have a "no petting" policy.
Therapy dogs are specially trained and also work very hard, but their main purpose is to provide psychological or physiological therapy to people other than their handlers. They typically visit schools, hospitals and nursing homes.
Therapy dogs are encouraged to interact with a variety of people and have a stable temperament and easygoing and friendly personalities.
"During the session at Nassau Community College, I distributed pre and post surveys related to students' anxiety levels," Mr. Chin said. "I was able to observe the students' behaviors, facial expressions and mannerisms as they enjoyed petting, holding and watching the dogs do tricks. Not surprisingly, after interacting with the therapy dogs, students' anxiety and stress levels were markedly decreased. The room was full of smiling happy students all waiting patiently to hold, pet and take selfies with the two visiting dogs, 'Pumpkin' and 'Barbie.'
Mr. Chin is a high achiever. He is studying in advanced classes and he's earned a spot on Huntington High School's High Honor Roll. He's an athlete, too.
"I was interested in this study because pet therapy is being used more and more to decrease levels of stress, anxiety and even pain in hospitalized patients, nursing home residents and in schools," Mr. Chin said. "I know that students in high school as well as college encounter anxiety and stress on so many levels and witnessing this simple intervention to brighten the student's day was a positive experience for all. By collecting scientific data through research, I hope more programs like this one will be offered in more schools."
For more information visit Therapy Dogs of Long Island's website at
https://therapydogslongisland.com.