June 26, 2019
Jack Abrams STEM Magnet School graduated its sixth grade class during a festive ceremony in the building's Adam Spector Auditorium.
Student Council officers Natalie Parrott (president), Ella Ackerman (vice president) and Joseph Boekmann (secretary) and class representatives Brennan Ackerman, Ava Davis, Charlie Fuller, Jordan Thorbourne, Ludo Cattano, Anshi Paul, Dominic Mattio, Maggie O'Toole and Julianne Tudisco led the crowd in the Pledge of Allegiance.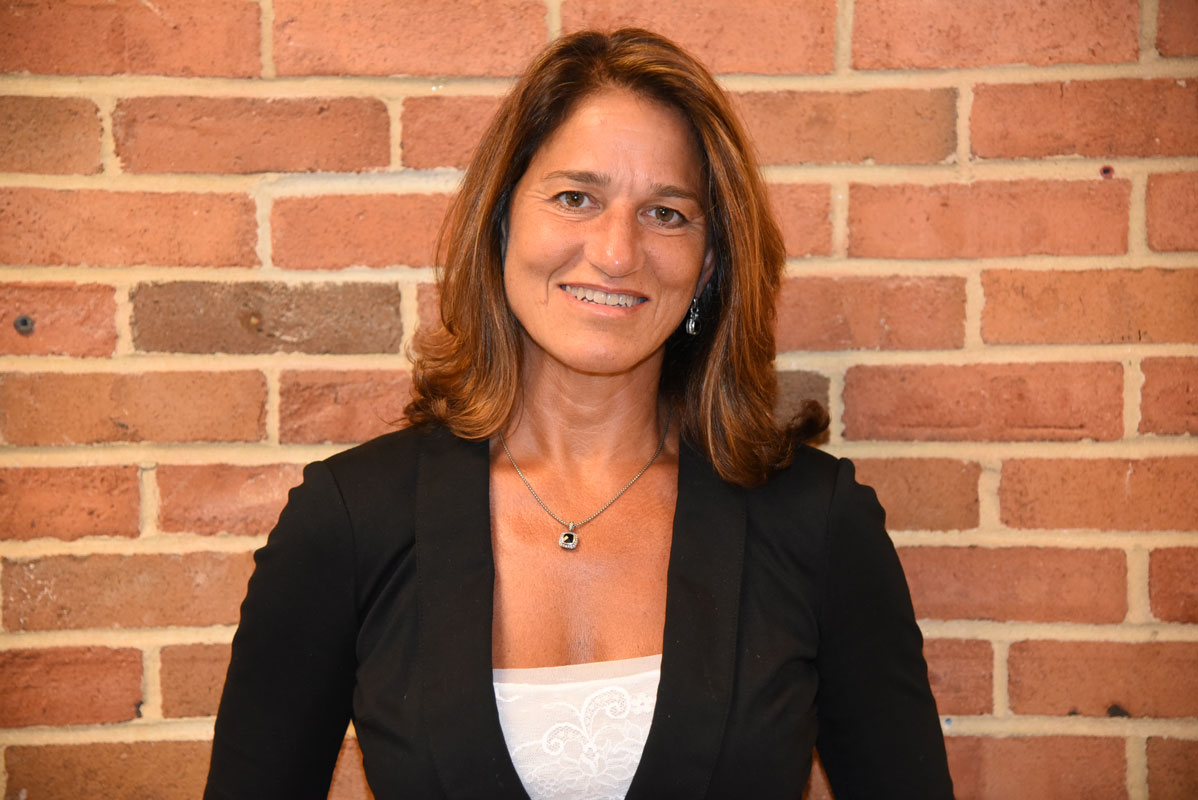 Jack Abrams STEM Magnet School Principal Donna Moro presided over the Class of 2019's moving up exercises.
A sixth grade chorus under the direction of music teacher Katherine Adams sang the "Star Spangled Banner."
The proud students stood tall for their family members and teachers as Principal Donna Moro praised the youngsters for their hard work and effort and notable accomplishments.
Ms. Parrott followed with her own set of well-received remarks to her classmates, teachers and hundreds of family members who were gathered for the ceremony.
The sixth grade moving-up chorus later returned accompanied by a group of ukulele players for a performance of "A Million Dreams" under the direction of Ms. Adams.
Teachers Cristina Caramella, Allison Curtin, Marilyn Broomer, Sue Curtin, Christyn Roseto, Michelle Pelliccia, Lauren Caggiano and Jenny Finnegan-Strachovsky offered remarks on what has made their respective classes and students so special.
Sixth graders presented with certificates
The name of each sixth grader was announced and the youngsters stepped forward for the presentation of a handsome certificate denoting completion of their elementary grade level studies.
The sixth grade class includes Brennan Ackerman, Ella Ackerman, Izayah Alfonso, Yesica Alvarado Veliz, Cynthia Argueta Fuentes, Linzy Arias-Galvez, Marcela Avalos Teves, Jason Avila Portillo, Salvatore Barone, Elena Battetta, Joseph Boeckmann, Maria Bonilla, Katherine Bonilla Yanes, Jayden Brown, Angie Bueso Castro, Gabriella Caballero, Liva Camarata, Daisy Campos, Esparanzza Campos, Brandon Campos Ruiz, Christian Carter, Jasiah Castillo Cortes, Daniela Castillo Molina, Ludo Cattano, Elmer Cerritos Cantarero, Carlos Chaparro, Idalia Chavez Hernandez, Bradley Contreras, Edmilson Cruz Catota, Ada Cruz-Gutierrez, Kendrick Cyrise, Ava Davis, Richard Davis, Thomas Davis, Lucas DeDora, Michaela Dopico, Hailey Duenas, Rubi Duenas Montoya, Gabriella Echevarria, A'Riana Elmore, Devon Elvir-Cover, Josue Fernandez Sanchez, Valerie Ferreira, Patrick Flick, Celina Flores Lopez, Adriana Flores Matute, Conor Fox and Harrison Fox.
Also moving up to the middle school are sixth graders Charles Fuller, Thomas Galicia-Martinez, Josue Gamez, Ashley Garcia Alvarez, Vincenza Garofalo, Robert Giordano, Sofia Gomez Calderon, Olvin Gonzalez-Ramirez, Daniella Granito, Dylan Heller, Cian Hendrick, Geoffrey Hoffmann, Aaron Idise, Tatyana Innusa, Elizabeth James, Issac Joseph, John Joyce IV, Henry Koelmel, Sean Landolfi, Colin Lennon, Maximilien Leroy, Steven Lizama Arias, Kevin London, Brittany Lopez Berrios, Valentina Maldonado-Martinez, Kevin Maldonado-Molina, Kimberly Martinez Granados, James Masler, Jordan Matijak, Dominic Mattio, Greyson Meak, Adyeri Medina, Isela Mendez, Michael Mendikyan, Angelique Mendoza Ulloa, Charles Michaelian, Elizabeth Michaelson, Lucas Miller, Thomas Milner, Jose Moran Mendoza, Estefany Moreira-Quintanilla, Isabella Morris, Ethan Naima, Benjamin Oren, Alexjandro Orjuela, Marcus Oromaner, Ashley Orue Ruiz and Mattie O'Toole.
Rounding out Jack Abrams STEM Magnet School's Class of 2019 are sixth graders Natalie Parrott, Anshi Paul, Aidan Pepe, Brandon Polanco Lizama, Yorman Portillo Reyes, Sean Posillico, Julissa Quintanilla, Aarush Ratti, Erika Reyes, Carlos Reyes-Sorto, Aine Rimkunas, Melanie Rodriquez Valdez, Anthony Rodriquez-Rivera, Jonathan Roman, Kai Rotunno, Henry Santos, Asly Santos Campos, Ryan Scanlon, Alexa Schirripa, Kathryn Schmidt, Jayden Schneider, DeAndre Simmons, Ayrianna Smith, Thomas Smith, Olivia Speight, Devon St. John, Joseph Tavarez-Hernandez, James Taylor, Jordan Thorbourne, Patrick Tito, Ryan Toomey, Erika Treminio Reyes, Julianne Tudisco, Gianna Uvena, Cesar Valiente Caceres, Gary Velasquez, Andrew Viola, James Vohs, Paige Wallace, Parker Wands, Elizabeth Waters, Sophia Weiss, Luke Wesnofske, Adrian White, Kamirah Wilkins, Nile Williams, Maddox Wohl and Terry Ye.
As the students prepare to head off to J. Taylor Finley Middle School, they expressed excitement over the class, club and athletic team offerings that await them as seventh graders.