June 3, 2019
Julia Tesoriero wanted something different. So the Huntington High School senior went about researching colleges that would provide her with a change from her experiences these past four years. The teenager believes she has found it at the University of Tampa.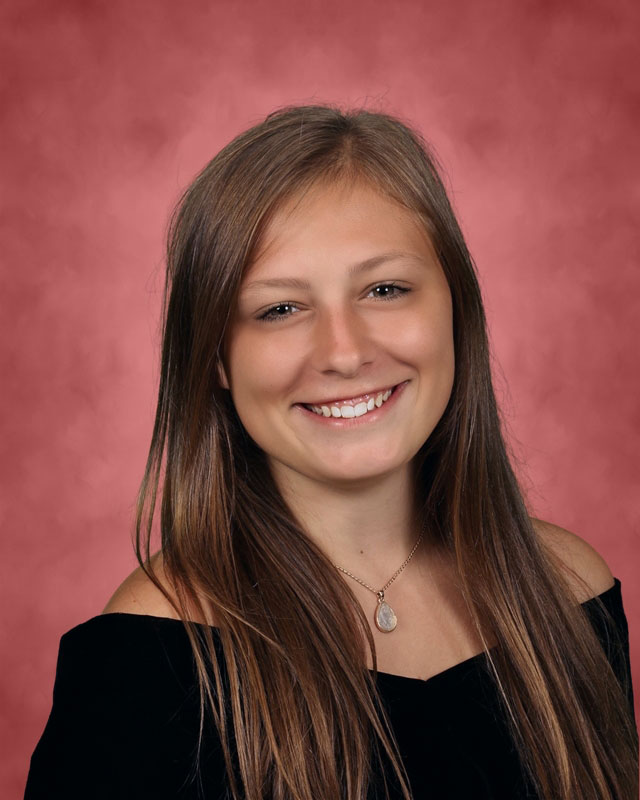 Huntington senior Julia Tesoriero.
"The reason I chose the University of Tampa is because it is definitely out of my comfort zone," Ms. Tesoriero said. "I've always been a homebody, but I decided it was time for a change; in both location and weather of course. The school itself is amazing. The location is perfect; right in downtown so there are internships in whatever field you could possible want. The people are so kind. The southern hospitality is definitely real and the amount of resources the school offers to make campus a home away from home is definitely what pushed me to go there."
The Huntington senior earlier considered Penn State, University at Buffalo and High Point University before finalizing her plans to attend the University of Tampa.
"I'm going in undecided," Ms. Tesoriero said. "I'm really interested in forensic science/FBI/law. But I also have a passion for filming and editing movies. I'm not really sure what I want to do, but those few subject areas are definitely of high interest to me."
Ms. Tesoriero plans to fully embrace college life and take advantage of as many opportunities as she can.
"I would love to get involved with any sort of organization that's similar to Habitat for Humanity," the teenager said. "I went on the trip last march to Nashville, Tennessee, where I'm from actually and it was one of the most inspiring things that I've done. That club has truly helped shape me into who I am and I'd love to continue working to help the community. I'm also most likely going to be doing club soccer and maybe a gymnastics/cheerleading thing on campus. Not quite sure yet."
Ms. Tesoriero sees several possible career paths. "For law, I'd love to be a prosecutor for a successful firm or even start my own firm," she said. "For forensic science, I'd love to work in a lab and help solve cases that were deemed unsolvable. For film, I'd love to be a director for a movie and have that movie win an Oscar. I have so many goals, but I'm sure no matter what field I choose, if I really set my mind to my goals, I can do it. My current interests really include writing short stories (that's just for fun), watching crime analysis documentaries to learn what really comes with the job and really doing anything to help myself decide what career path to take."
The senior's favorite faculty members are dean of students Robert Gilmor III and science teacher Matthew Bilello. "Mr. Gilmor has been there for me for these last four years and I can't thank him enough. He's one of the strongest, smarter, kindest, most honest men I've ever met. He helped me through times I thought I couldn't get through. He's my in school dad and I will never forget him."
Mr. Bilello is also tops with the teenager. "He has been a teacher of mine since eighth grade," Ms. Tesoriero said. "I had him for Earth Science. He's so funny and kind and he even wrote one of my letters of recommendation. In eighth grade, Mr. Bilello helped me fall in love with learning. Learning about tectonic plates and the weather and the Doppler Effect just made me realize how cool the world is. He also inspired me to recycle everything during that class. I had him again in eleventh grade for Astronomy. He taught me to love the universe this time. Once again, helped me fall in love with learning. He's an amazing teacher and he's always there to listen."
As she prepares to graduation and head off to college, Ms. Tesoriero said she will never forget her hometown and its high school.
"I will always remember Huntington," Ms. Tesoriero said. "The halls where I met my best friends who I'll keep with me for the rest of my life; the teachers who never gave up on me even though I had given up on myself; the bright blue lockers that scared me when I was a freshman; the people who taught me it was okay to be different; the interactiveness of the classes; the awesome sporting events. But the biggest most important thing that I'm always going to remember Huntington for is the fact that I felt like I was part of a family. For the past four years I've felt like I was part of something special."