July 10, 2019
The J. Taylor Finley Middle School boys' track and field team raced to a winning record this past spring. The 16-athlete strong squad was coached by district physical education teachers Timothy Madden and Christopher Taylor.
Eighth graders Nikolai Seferian, Nick Seitz and Kender Edouazin paced the Blue Devils. "Finley track and field had a great year," Madden said. "Each athlete improved over the course of the season."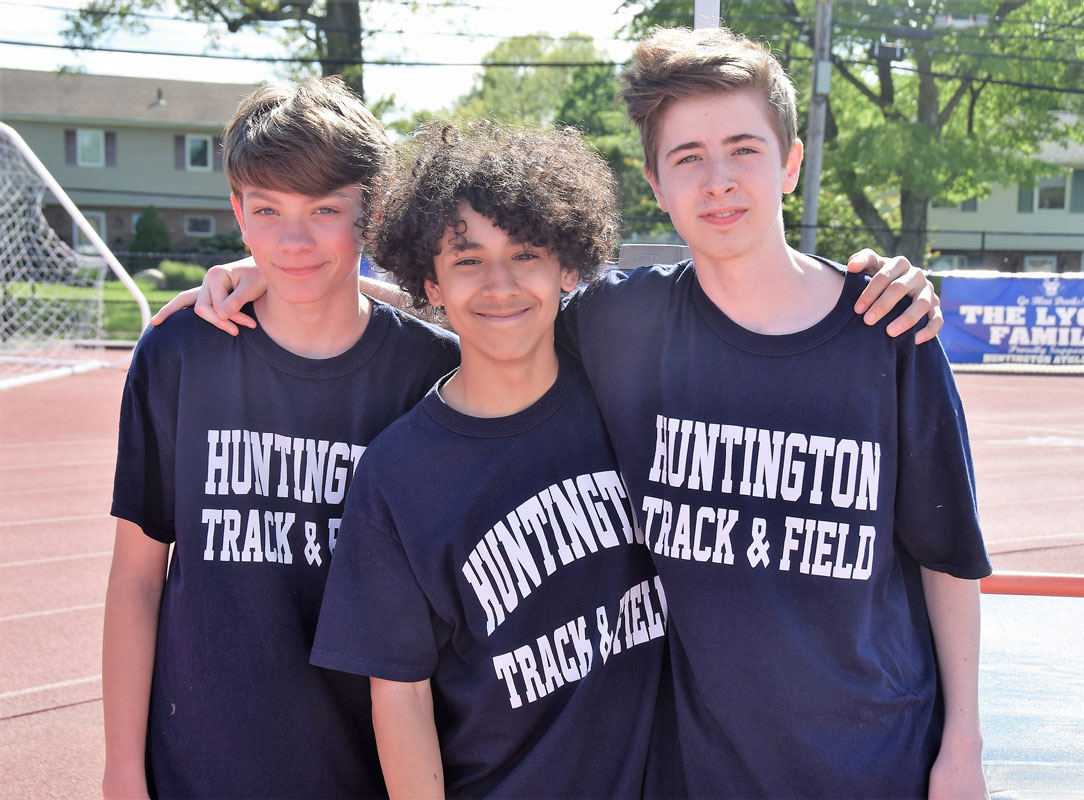 The future stars of the Blue Devil program were on the Finley squad this past spring.
After dropping the opening meet to Bay Shore, Finley toppled Babylon, West Islip Udall, East Islip and East Northport. The Blue Devils dropped their finals two contests to West Babylon and Brentwood.
Seferian captained the team. "He worked hard the past two seasons," Madden said. "I expect him to be a positive addition to the high school team."
Seitz was especially speedy over short distances, covering the 55m dash in 8.00 seconds. "Nick has good speed and jumping ability," Madden said.
Edouazin was still another standout. "Kender ran the 55m hurdles in 9.80 seconds," Madden said. "Kender runs the hurdles with good technique."
The roster also included seventh graders Gabriel Abreu, Cristian Delgado, Ethan Goleski, Frank Ioppolo, Anthony Jimenez Avila, Riley LaCosta, Jack Ruthkowski, Andy Suazo and Daniel VanArsdale; and eighth graders Dylan Brinn, Ryan Curran and Charles Siepel.
The Huntington varsity team has won county, state and national championships during the winter and spring seasons in recent years. The Blue Devils hope the success continues.