April 15, 2019
Caroline Hartough is a tenacious young woman. The Huntington High School junior has staying power and when she sets a goal and commits to pursuing it her determination is unsurpassed.
Ms. Hartough is on the high school's Honor Roll, but there is much more to her than merely having good grades. She's a trusted friend and a valued teammate. She's loyal, too.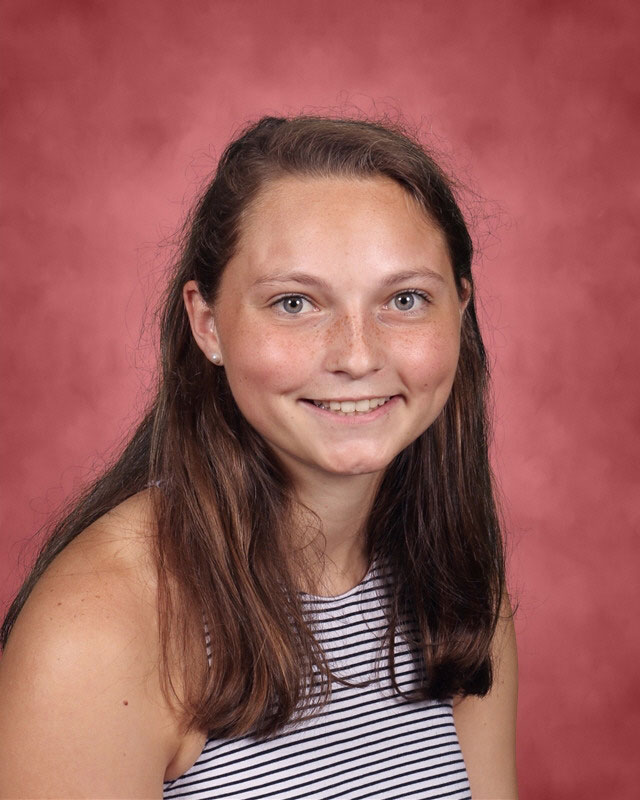 Huntington High School junior Caroline Hartough.
The teenager plays on the Blue Devil varsity soccer and lacrosse teams. Ms. Hartough is a member of the high school's Art Honor Society and Social Studies Honor Society chapters.
The junior's closest friends include Lena Annunziata, Holly Wright, Megan Agrillo, Maya Santa-Maria, Paige Lennon, Abby Maichin and Mia Redick.
"Caroline is one of the most hardworking and determined girls I have ever met," Ms. Wright said. "She is so funny and always knows the right thing to say is. Regardless of what she will be doing in the future or where, I know she will go far. I'm beyond happy and proud to be able to call her one of my best friends."
Ms. Hartough's academic schedule includes classes in Advanced Placement US History, Portfolio Development, AP Biology, Pre-Calculus, English, Psychology and Italian.
"I am keeping my options open, but I am currently looking at a bunch of colleges," Ms. Hartough said. "I am looking at a wide range of schools that interest me and that offer my major. I want to pursue a career as a nurse practitioner and play lacrosse in college as well."
Ms. Hartough got her start in the district in a kindergarten classroom at Southdown Primary School. The well-liked young woman has been making friends since those earliest days.
"Caroline is an extremely good friend of mine," Ms. Maichin said. "You can't let her quiet initial appearance fool you. I can trust her with anything and she always knows how to put a smile on your face. She will do amazing things in life and will accomplish anything and everything she puts her mind to in the future."
Ms. Hartough's favorite teachers have been Patrice Monks, Kristin Singer, Keith Meyers and Maria Canino. She is doing very well in school.
"Caroline is a hard worker and the most athletic person I know," Ms. Santa-Maria said. "She works so hard and it shows on the field. I love her and she is one of my best friends."
Ms. Hartough has traveled up and down the East Coast with the Yellow Jackets, the club lacrosse team she plays on during the summer and fall. She traveled to the Dominican Republic with her friends last summer.
An optimistic young woman who strives to find something worthwhile in any situation, Ms. Hartough is capable of contributing to any class or team. She's reliable and always gives her best effort.
"I've loved my experience in Huntington," Ms. Hartough said "The past 12 years in the Huntington School District have taught me so much. I love the diversity it offers and all the amazing people!"