October 31, 2018
Evelyn Johnson has a flair for art and the Huntington High School freshman is already producing work that is garnering the attention of professionals.
Ms. Johnson was among a group of select young artists to have one of their Halloween themed pieces selected for the Huntington Art Council's Nightmare on Main Street exhibit that runs through November 3 at the Main Street Gallery in the village.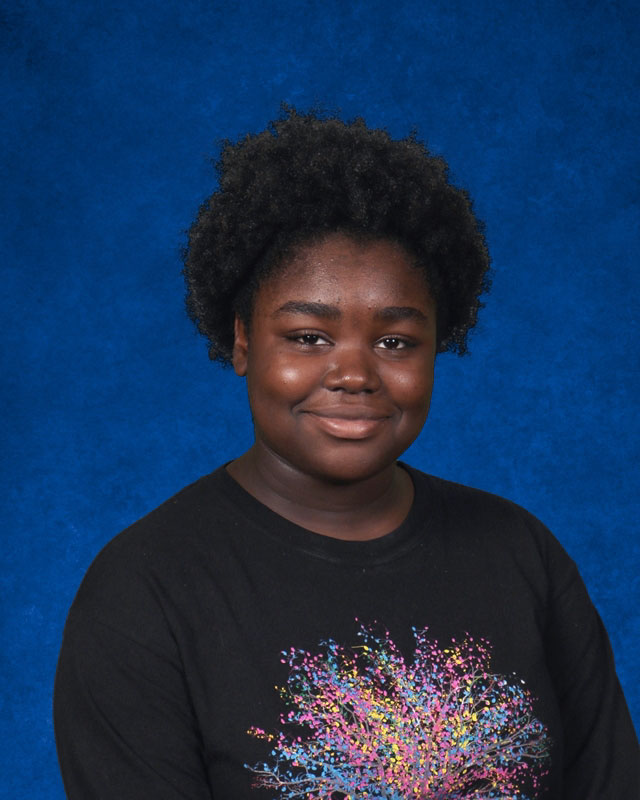 Huntington High School freshman Evelyn Johnson.
A student in Huntington art teacher Kristin Singer's Drawing and Painting class, Ms. Johnson works really hard at her craft and her work proves it.
"Evelyn is a new student to me this year," Mrs. Singer said. "She shows great promise as an art student. She has already exhibited her natural talent in our first few projects of the year. She is clearly passionate about art."
Ms. Johnson came to Huntington UFSD and Woodhull Intermediate School as a sixth grader
"My mom encouraged me to draw at a young age because she was artistic when she was growing up and she always inspired me to think out of the box," the teenager said.
The freshman is already thinking about a future career. "I wanted to become a curator," Ms. Johnson said. "The Baumgartner Fine Art Restoration in Chicago really enticed me to this career, but my family believes I should become a full-time professional artist."
Ms. Johnson considers Dianna Harris and Imani Archibald to be her closest friends. "Dianna is as artistic as I am," she said.
The freshman and Mrs. Singer get along very well. "She isn't forceful in making you complete a project by setting a due date," Ms. Johnson said. "She allows me and others in our class to really think about what we want to create; art that's meaningful to us."
Ms. Johnson is proud that her art was chosen for exhibit. "Nightmare on Main Street is in its seventh year and continues to receive an incredible response from the student artists who enter the show as well as the surrounding community," Huntington Arts Council Executive Director Marc Courtade said. "With over 85 pieces submitted and 41 artists chosen from across Nassau and Suffolk, the artwork featured in this exhibit reflects an incredible level of talent. We are always thrilled to see the work of young adults in our gallery."