June 20, 2018
Michael Marziliano is the type of teenager who forms the backbone of Huntington High School. The senior can always be counted upon to give his best effort and to display the kind of qualities that make him cherished by his friends and respected by his teachers and coaches.
Mr. Marziliano is solid. He's reliable. You can depend on him, especially when he commits to a cause or otherwise gives you his word. He's been one of Huntington's most active student-athletes, competing on the football, indoor track and field and baseball teams during every sport season.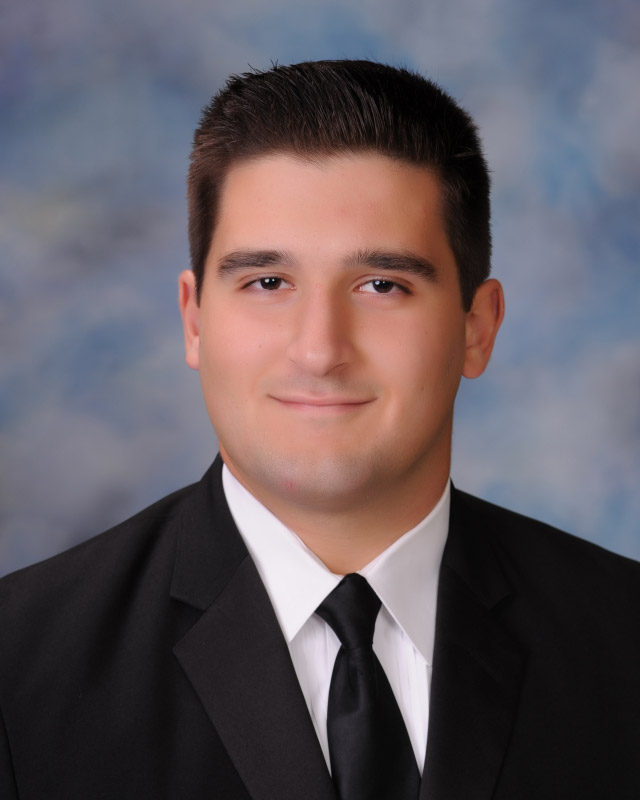 Huntington High School senior Michael Marziliano.
After earlier considering St. John's University in Queens, Mr. Marziliano decided that the University of Rhode Island was a better fit for him and he goes about studying criminal justice.
"I chose URI because it was the most stunning campus I looked at with beautiful weather and beaches," Mr. Marziliano said. He is interested in pursuing a law degree following his studies at URI.
The teenager has kept very busy over the past four years with his athletic endeavors. He did set aside some time to join the robotics team and to delve into some other personal interests.
Mr. Marziliano is popular with his classmates and teammates. He played very hard for varsity coaches Steve Muller (football), Ronald Wilson (indoor track and field) and William Harris (baseball). The senior is the kind of guy that gives you everything he has on any given day.
"Marz is one of the most caring kids that I know," said senior Samuel Bergman, who is Mr. Marziliano's best friend. "He's very special. He played extremely hard on the football field, cleaning out whoever was in his way."
"Some of the teachers who really helped me are Mr. [David] Moriarty and Mrs. [Danielle] Lusardi," Mr. Marziliano said. "Some of my high school highlights have been playing sports with my friends and having a blast, meeting new people and learning new skills in life."
The University of Rhode Island features about 18,000 undergraduate and graduate students from 65 countries. There are 82 undergraduate degree programs and another 70 on the graduate level.
"I personally loved Huntington High School and will never forget the times I had, the people I become friends with and the knowledge I was given from an incredible staff of teachers," Mr. Marziliano said. "I'll always remember playing sports in front of my family and making them proud to see our name represented out on the field."