November 20, 2017
A contingent of Huntington High School filmmakers recently traveled to Astoria, Queens to visit the American Museum of the Moving Image and look for inspiration to tackle future challenging projects.
This marked the eleventh such visit to the museum by Huntington art teacher Heather Swan, who leads the high school's video arts program. "It never disappoints," she said.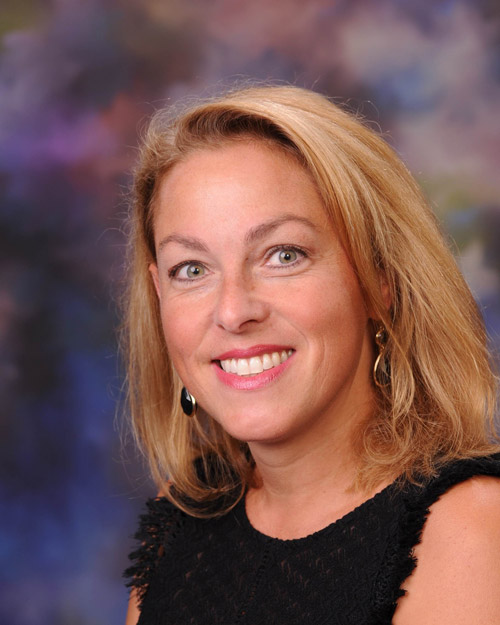 Huntington High School video arts teacher Heather Swan.
The veteran educator took two classes of Creative Video I students with her on the recent field trip and the contingent participated in a 90 minute tour of the Behind the Screen exhibit.
Students learned about how moving images are made, marketed and shown, while discovering the many careers open to them in the moving-image industries. Guided by one of the museum's staff educators, the Huntington teenagers actively explored and discussed artifacts and artworks and experimented with hands-on interactive experiences and demonstrations.
"This interactive museum is a great way to reinforce the importance of pre-production to post-production in film and television," Mrs. Swan said. "The Creative Video I students got to see real samples of film history from cameras and animation to costume design and prosthetics. The students were able to use their voices to act out scenes in movies in the ADR (automated dialogue replacement) room. The new Jim Henson exhibit even allowed the students to create their own puppet and act out a scene."    
The museum is located at 35th Avenue in Astoria. The core Behind the Screen exhibition features over 1,400 artifacts, which never fail to fascinate lovers of art and film.
"Museum of the Moving Image advances the understanding, enjoyment and appreciation of the art, history, technique and technology of film, television and digital media by presenting exhibitions, education programs, significant moving-image works and interpretive programs and collecting and preserving moving-image related artifacts," according to its website. "Embracing a wide range of subjects, from nineteenth century optical toys to the latest in digital art, the museum explores every phase of the production, promotion, and exhibition of moving images. It offers an engaging, highly interactive core exhibition, programs of contemporary and classic films from around the world, discussions with leading figures in film and television, a unique collection, inspiring educational programs for learners of all ages, stimulating changing exhibitions, and groundbreaking online projects."
Mrs. Swan studied fine art at the University of Southern California and in London before graduating from Long Island University's C.W. Post College. "My love of technology and the arts began as a freshman in college when I received my first computer with Photoshop installed on it," she said.
After receiving a master's degree in communication arts from New York Institute of Technology, Mrs. Swan went to work as the creative director at a Manhattan-based web firm. She eventually found her way to the Vancouver Film School and later pursued a career in computer animation.
After several years in the graphics design and animation industry, a desire to teach stirred inside Mrs. Swan. She earned a second master's degree, this time in art education at Hofstra University. "When a position as a computer arts teacher was presented to me, I was thrilled to be able to utilize all of my previous skills," she said.
Mrs. Swan began her career as a Huntington High School faculty member in September 2006. Since then she has taught three levels of video, cartooning and animation and media arts classes, developed an after-school video club and for many years coordinated production of the school's daily newscast.