July 26, 2017
Jolena Smith has garnered this year's Tri-Community & Youth Agency's Joseph A. Martone scholarship. The Huntington High School Class of 2017 member is headed to Delaware State University in the fall. She is interested in studying either criminal justice or social work.
Known genial nature and outstanding work ethic, Ms. Smith has served on Tri-CYA's Youth Council. She completed an academic credit bearing internship with Tri-CYA Executive Director Debbie Rimler during her senior year.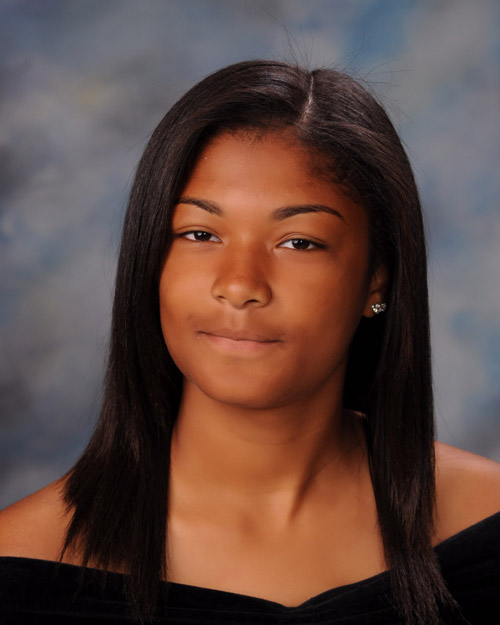 Tri-CYA Joseph Martone scholarship recipient Jolena Smith.
The teenager has led a busy high school life, participating in Young Leaders, Natural Helpers, United Amigos, Habitat for Humanity and the Principal's Advisory Council. She has played on the soccer, basketball and track teams and was the boys' basketball squad's manager.
Ms. Smith plans to join the women's track and field team at Delaware State. She excelled in field events for the Blue Devils. "I chose Delaware State University because it's one of the top HBCUs (historically black colleges and universities) and it's also not too far and not too close from home," she said.
Mr. Martone had a long association with Tri-CYA, serving on its board of directors as president, vice president, treasurer and fundraising committee chairman at one time or another for more than two decades until his death in 2004.
The Martone scholarship is annually awarded to a graduating senior who combines "the values and ideals that Joe stood for; hard work, commitment to school work, athletics, teamwork and an unselfish dedication to a community cause," according to Tri-CYA.
Linda Leake, an advocate with Tri-CYA's Project CAST (Community and Schools Together) was on hand at Huntington High School's senior academic awards ceremony to present the $500 Martone scholarship to Ms. Smith.
"As a [Tri-CYA] board member and volunteer, Joseph Martone stood for hard work and commitment to education," Ms. Leake said. "He was a team player and had an unselfish dedication to community service."
Mr. Martone helped develop Tri-CYA's Hall of Honor, which honors distinguished community members who have volunteered to help local youth. He was willing to do everything from helping around Tri-CYA's facility to delivering food, supplies and even diapers to families in need. The scholarship award is funded by David S. Pottruck, one of Mr. Martone's former students.
Ms. Smith is working as a counselor at the Town of Huntington's Project Play summer camp at Jack Abrams STEM Magnet School. She's looking forward to college. "I'm not 100 percent sure what I want to do because I'd like to be an FBI agent, but I also want to work with children and people to help them overcome some of the obstacles they go through," the teenager said. "I am thinking about double majoring in criminal justice and social work. If I ever have the time and chance to coach at Huntington High School in the future, I definitely would."