December 1, 2017
Sigrid Cassell isn't sure what she wants to study in college, but she knows that SUNY Purchase is the place she intends to explore academic and career possibilities. The Huntington High School senior has committed to play lacrosse at the "quirky" state college.
The teenager considered Arcadia University and Albright College, both in Pennsylvania before deciding that SUNY Purchase was the perfect fit. "I chose Purchase because it's where I felt most comfortable," Ms. Cassell said. "I feel it's the right choice for me and the best place for me to begin the next chapter in my life."
The senior is heading into college with an open mind as far as an academic major and career field. "Honestly, I am not entirely sure yet, but I'm thinking more and more about it every day," Ms. Cassell said.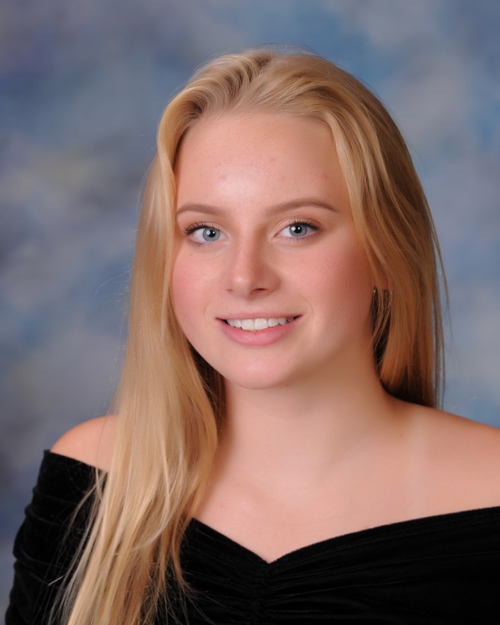 Huntington senior Sigrid Cassell.
SUNY Purchase calls itself a "progressive school" that "tends to attract unique personalities." It acknowledges that it's sometimes referred to as the "quirky SUNY." The college enrolls 4,121 undergraduates and another 103 graduate students. About 80 percent of the study body is from New York with the rest hailing from 42 states and 30 foreign nations. Twenty percent of incoming freshmen are first-generation college students.
"The Purchase College of today and tomorrow is a diverse and inclusive community of gifted and creative thinkers, writers and performers," according to the school's website.
Ms. Cassell recently competed in the New York State swimming championships. The appearance capped off a long career with the Blue Devil team. It also caused her to rethink her future plans for life at SUNY Purchase.
"After having a really great season this year, I'm starting to consider swimming there, however most likely not freshman year," Ms. Cassell said.
Located about 30 miles north of Manhattan, SUNY Purchase's picturesque 500 acre campus is surrounded by open fields and dense forests in Westchester County. "We combine rigorous coursework in the liberal arts and sciences with world-class conservatory programs in the visual and performing arts," states the college's website.
"We encourage our students to think wide open," according to the college's website. "What does that mean? For starters, it means rejecting easy answers and finding inspiration outside the typical boundaries of academic programs. Whether in the arts, sciences, or humanities, all of our students are taught to think creatively and to apply unconventional approaches to problem-solving. Purchase graduates gain an appreciation for the big picture and the ability to communicate effectively across boundaries and disciplines; useful skills in any career."
Ms. Cassell is excited about playing college lacrosse. She expects to play defense and take the draw for SUNY Purchase. But before she graduates high school, the senior hopes to turn in a spectacular final season with the Blue Devils this spring.
"I feel my experience at Huntington High School has taught me a lot of important things and skills that I will use to get myself through the upcoming obstacles leading to success in life," Ms. Cassell said.