April 5, 2017
Charlie Ehrman's reputation keeps growing in the film community. The Huntington High School senior's documentary film Love & Equality has been selected for screening at Tribeca Film Festival later this month.
Mr. Ehrman has already claimed many honors during his budding career for his exceptional films. He has worked with professional actors and been recognized nationally for his work. The teenager is currently interning with art teacher Heather Swan, who heads Huntington High School's video arts program.
Love & Equality will be screened on Saturday, April 29 at 3 p.m. in the BMCC Tribeca Performing Arts Center for the film festival's "Our City, My Story" segment. 
"I produced this film for a company called 'Fusfoo' alongside the collaboration of two other students from Queens and New Jersey," Mr. Ehrman said. "It's a great feeling after the hard work I put into this to know it will be screened at New York City's major film festival, which brings an international filmmaking community together. Tribeca Film Festival is giving me a voice to spread a message of equality in a time of political discrimination."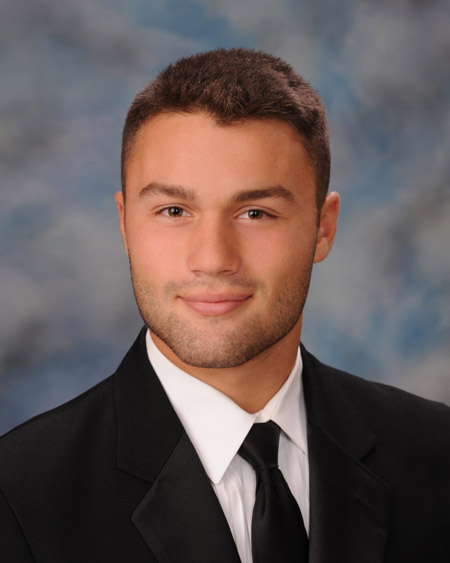 Huntington senior Charlie Ehrman.
Mr. Ehrman has narrowed his college choices to California State University at Northridge and Emerson College. He expects to make a final decision soon.
Founded in 2002 by Robert DeNiro, Jane Rosenthal and Craig Hatkoff, the Tribeca Film Festival receives nearly 10,000 film submissions each year and screens about 1,500 of them.
"New York City has everything – bold characters, dramatic settings, tender moments," according to the Festival's website. "During the Tribeca Film Festival, 'Our City, My Story' celebrates the tremendous characters, settings, and moments the young people of New York are capturing right now. Tribeca Film Institute invites young filmmakers from across the city to submit their best original work for consideration." 
Mrs. Swan and Mr. Ehrman have formed a close working relationship. "I'm so proud of his accomplishments," she said.