November 14, 2016
Consistency. That's the mark of any good golfer and that's what helped Huntington High School's team turn in another strong season on the links.
Captained by junior Tyler Gerbavsits, the 12-player Blue Devil squad compiled an 8-2 mark under head coach Michael Marinello. Huntington won the regular season dual match league title.
"I feel that the best team accomplishment was the way this team played and pulled for each other all season," Marinello said. "We did not have any undefeated golfers and we did not roll over our competition each match."
Huntington won six matches by seven strokes or less. "Any one of those matches could have gone the other way," Marinello said. "Each golfer valued each stroke and gave each shot their full attention. It was only by this approach that they were able to win those close matches. I have never seen a group of golfers encourage and support each other like this team."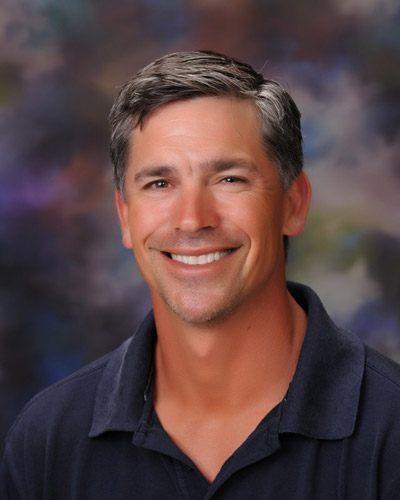 Huntington golf coach
Michael Marinello.
After losing many of its best golfers to graduation last June, the Blue Devils fielded an almost entirely new starting lineup. Huntington saw its multi-season winning streak snapped, but Marinello was pleased with the overall growth of individual players.
"The Huntington golf team is young and talented," he said. "I feel we have the potential to be very good next year, but there are many teams returning their top talent in the league."
The talented Gerbavsits paced the Blue Devils. "Tyler has totally immersed himself in the pursuit of golf excellence this past year," said Marinello about the junior. "Through hard work and countless hours on the course, he has become one of the best players in Suffolk and New York State."
After earning All-State honors as a sophomore, Gerbavsits lost in a playoff to qualify for next spring's state tournament. "Tyler has helped raise the bar for Huntington golf and has taken a young team to a fifth consecutive league championship."
Junior Matt Giamo, a three year starter on the team, enjoyed a strong season. "Making the jump to playing in the No. 2 position did not faze Matt in the least," Marinello said. "His performance was instrumental in several victories on our way to the league title."
Freshman Patrick Sclafani and eighth grader Jack Giamo were also among the top Blue Devils. "It takes six strong golfers to compete in the deeper, more talented League II and our No. 5 and No. 6 players were young, but tough," Marinello said. "Matt and Pat came up the ninth fairway with matches yet to be decided. They were consistently able to grind-out a win and finish matches. They will both need to dedicate themselves to playing competitive golf this summer as they are projected to play the No. 3 and No. 4 positions next season."
Seniors Kevin Lawrence and Marco Caporuscio also played a role in Huntington's fine fall campaign. "They both filled in admirably this season and made contributions to the team's success," Marinello said.
Huntington claimed victories over John H. Glenn (8-1 and 9-0), Harborfields (6.5-2.5 and 6.5-2.5) and Half Hollow Hills West (6-3 and 7-2). The Blue Devils split matches with Half Hollow Hills East (losing 6.5-2.5 on September 8 and winning 7.5-1.5 on September 28) and Commack (losing 8-1 on September 16 and winning 6-3 on September 27).
"This is a team that really loves golf and enjoys the competition it provides," Marinello said. "This team played several very close matches and came out on top every time."
Seventh grader Joseph Sclafani, freshman John Lourenso and juniors Kyle Chin, Robert Meagher, Anthony Puglisi and Hugh Smith provided roster depth that was hard for any opposing team to match.
"The Huntington golf team acknowledges how lucky it is to call the Huntington Crescent Club home," Marinello said. "Our golfers recognize and appreciate the support from PGA pro John Schob, his staff and the club's membership. Our golfers conduct themselves as gentlemen on and off the course."
The outlook for next fall is positive. "We lose only two starters from this year's lineup," Marinello said. "If the team put in the necessary time during the off-season, next year's team can be highly successful."