November 3, 2016
Now in the third month of the 2016/17 school year, Jefferson Primary School students are immersed in their studies. The youngsters are going about their busy routines around the building in their typically enthusiastic way.
Principal Valerie Capitulo-Saide is pleased with the launch of the new school year and happy to see students enjoying such a wide ranging academic program, from comprehensive classroom instruction to art, music, physical education, library and computer classes as well as plenty of other activities.
Jefferson School has always boasted students and parents that are second to none. The kids love coming to school and parents have a long history of supporting teachers and the overall school program. This year is no different than any other since the building first welcomed students more than a half-century ago.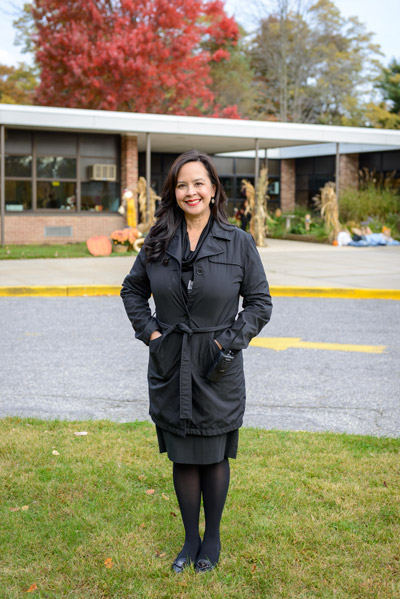 Jefferson School Principal
Valerie Capitulo-Saide. (Darin Reed photo)
Ms. Capitulo-Saide is working closely with teachers and paraprofessionals to enhance classroom instruction and maximize learning and academic performance across the board.
Jefferson's school-wide goals for this year include:
• In order to improve writing performance, by June 2017, 100 percent of classroom teachers will implement the writing workshop and provide explicit instruction in four genres of writing.
• In order to improve mathematics performance we will provide students strategically targeted fluency instruction and facilitate math talk while implementing the Eureka math program aligned with the Common Core Learning Standards.
Jefferson Elementary School first opened its doors in September 1962. The same energy that was the hallmark of the school's early years is still evident in the building today among students, parents and faculty.